'Producers as Entrepreneurs' will explore the current issues facing independent film producers as part of the EFM's Industry Debates series.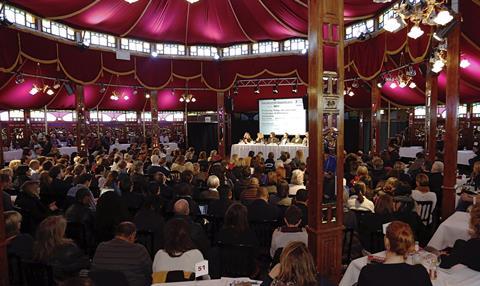 What business models are working for independent producers? Are more people diversifying across television and digital media? How do producers protect their fees from getting cut when budgets tighten?
These questions and more will be addressed at the Producers as Entrepreneurs EFM (European Film Market) panel, hosted by Screen International on Feb 14 as part of the event's 2016 Industry Debates series.
Panellists will include Sol Bondy (One Two Films), Natasha Dack (Tigerlily Films), Guneet Monga (Sikhya Entertainment), Agnes Johansen (RVK Studios), plus others, with Screen International contributing editor Wendy Mitchell moderating.
Now in its tenth year, the EFM Industry Debates series attempts to shine a light on the major issues in the film industry.
The other EFM panels taking place this year are: Cross Border Currents: The Growing Influence of Korea on South East Asian Cinema (Feb 13); Cross-Atlantic Series Success: (Re)Making TV for Europe and the World (Feb 15); and Commissioning Strategies – the Trendsetters (Feb 15).
The EFM runs Feb 11-19 during the 2016 Berlinale (Feb 11-21).