Tax reliefs for the UK film, TV and animation industries are generating billions of pounds for the UK economy, according to a new report produced by analysts Olsberg SPI and Nordicity.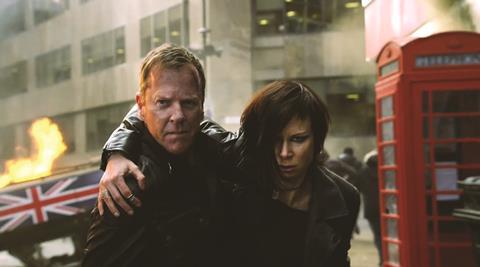 According to the study, the film sector contributed additional revenues to the UK exchequer of £1.1bn in 2013.
In the same year high-end TV generated an additional £249m while £429m came from video games and £52m from animation programmes.
The report illustrates the benefits of the film tax relief, which it claims costs HM Treasury approximately £164m a year and supports an annual average production spend on film in the UK of £1.136 billion.
It also finds that each £1 of film tax relief generates £12.49 in GVA for the economy and that without the film relief, the estimated spend on film production in the UK would be £550m lower annually.
The study also highlights the employment benefits of film, which it claims contributes 39,800 direct jobs contributing £1.4bn to UK GDP in 2013 (and with a growing percentage of employees being directly employed rather than working self-employed).
The report pays close attention to the benefits of the fledgling TV credit, finding that spend on high-end TV in the UK was 87% higher in the first year of the tax relief than the preceding year.
The report, titled The Economic Contribution of the UK's Film, High-end TV, Video Games and Animation Programme Sectors, was commissioned by the BFI, Pinewood Group plc, the British Film Commission, UK Interactive Entertainment (Ukie) and Pact.
For the full report visit: http://www.bfi.org.uk/education-research/film-industry-statistics-reports/reports/uk-film-economy/economic-contribution-uks-film-sectors