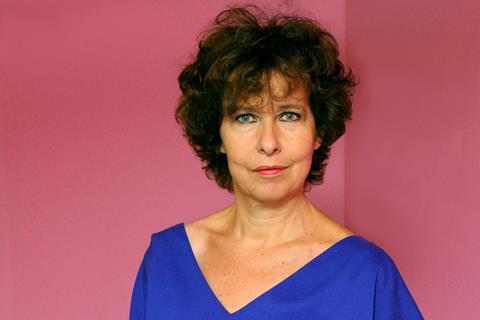 French TV festival and industry event Series Mania opens today, Thursday August 26, with UK crime thriller Vigil, the latest series from the producers of Line Of Duty and The Bodyguard which starts airing on BBC One this weekend.
Running August 26 to September 2 in the northern French city of Lille, it marks Series Mania's first physical edition in two-and-a-half years after its 2020 edition, scheduled for March of that year, was forced online by the Covid-19 pandemic.
Co-founder and general director Laurence Herszberg and her selection team cast their net wider than usual for this year's public-facing festival line-up of some 60 new drama shows.
"Despite the pandemic, there was a lot of material. We watched 462 series from 40 countries. There were fewer US and UK series available but that has resulted in a more eclectic selection with countries such as Turkey and Iceland making their first appearances in the international competition," she said on the eve of the festival.
A contemporary adaptation of the Shakespearean classic, Turkish entry Hamlet is the first foray into drama series of Kaan Mujdeci, who made waves on the international film festival circuit with this debut feature Sivas when it won the Grand Jury Prize at Venice in 2014.
Icelandic political thriller Blackport, set in a once-thriving fishing port hit by quota restrictions in the mid-1980s, is also highly anticipated after buzzy pitching presentations at various development events including the Berlinale Co-Pro Series where it won the Series Mania Award.
Returnees in the eight-title International Competition include Italian writer and showrunner Niccolò Ammaniti with dystopian tale Anna, adapted from his novel about a teenager fighting for survival in a world ravaged by a virus that kills adults but not children. Ammaniti's previous work The Miracle won the special jury prize and best actor at Series Mania in 2018.
"It's a rare visionary series and one of the only shows in the selection alongside America's The Bite [which plays in the International Panorama section] tackling the theme of a virus," Herszberg said of the series which debuted on Sky Italia this spring.
"There really aren't that many series around this topic out there or in development. There's very little desire to replunge viewers into a situation they are living in real life and no one really wants to date their series by adding allusions to the pandemic either."
The Bite lead actress Audra McDonald is one of only a handful of US professionals making the trip to Lille this year, attending as a guest of honour. Other international guests include Israeli writer and director Hagai Levi; US producer Steven Canals, co-creator of drama series Pose, set against the backdrop of New York's 1980s drag ball scene, and Los Angeles-based writer and producer Mauricio Katz, whose credits include ZeroZeroZero, Maniac and The Bridge.
As well as presiding over the jury, Levi will also tease scenes from his upcoming HBO-backed series Scenes From A Marriage, starring Jessica Chastain and Oscar Isaac, in a masterclass, ahead of the five-part drama's premiere at the Venice Film Festival (September 1 to 11) next week.
Herszberg was cautious in her forecasts for public attendance of the festival which drew 72,000 spectators in 2019. It is usually a youthful affair due to the large student population in Lille. This year's end-summer dates, which was the only slot available in Lille's crowded events calendar after Series Mania had to abandon earlier 2021 dates due to the health situation, means the student population has yet to have returned to the city.
France's introduction earlier this summer of the obligation to show a health pass – showing proof of full-vaccination or a recent negative Covid-19 test – in order to enter public venues like restaurants and cinemas will also likely impact attendance.
Series Mania's 2022 dates have yet to be set but Herszberg suggested the event is likely to move back to its March slot, the national and global health situation permitting.
"We're still reflecting on the dates but March still looks like the best timing overall," she said.
Strong industry interest
While festival attendance remains up in the air, Herszberg has been pleasantly surprised by the interest shown by industry professionals for its Forum programme and Lille Dialogues, which will also be accessible online. Some 2,000 professionals have accredited to physically attend, against 3,000 in a normal year, she revealed.
"Series Mania has staked its reputation in the industry as the place to find new series and get a sense of what is in development, whether you're a platform, channel, producer or sales agent and people need content more than ever," she says.
As in previous years, a key pole of the industry-focused Forum programme is Co-Pro Pitching Sessions, which will present 16 series in development on August 30.
They include including Israeli drama The Rabbi from Eytan Fox; Hungarian spy drama Balaton Brigade, to which Ildiko Enyedi is attached to direct, Spanish police drama Picadero, which Isabel Coixet is slated to direct, and Belgian thriller Moresnet, the latest production from Bert Hamelinck's Caviar Film and TV.
Former eOne head of scripted Polly Williams, who has just announced the creation of a new London-based company in partnership with France's Federation Entertainment, is presiding over the international jury which awards a €50,000 development prize to one of the projects.
Series Mania has launched a new umbrella section bannered the Creative Bazaar, running August 25 to 29. The initiative aims to bring all the writing talents and producers participating in Series Mania's various in-house and affiliate residencies, workshops and training programmes into one single location.
These strands include the UGC Writers Campus, the Co-Writing Residency Israel-France, and the new DEENTAL Series Workshop, designed specifically for professionals from African, Caribbean and Pacific countries.
The other key pole of this year's industry events is the third edition on August 31 of the Lille Dialogues, which were launched in 2017 to foster conversations between European and US professionals around key topics impacting the audiovisual sector on both sides of the Atlantic.
This year's edition is bannered "The audiovisual industry at the heart of European recovery" and will look at the state of play in the sector as it continues to navigate the Covid-19 pandemic.
Headline speakers this year will include Anders Jensen, president and CEO of Nordic streaming giant Viaplay, Disney EMEA president Jan Koeppen, WarnerMedia EMEA and Asia president Priya Dogra, HBO Max EMEA general manager Christina Sulebakk and Thierry Breton, the European Commissioner for the Internal Market.
"When we set the theme of European recovery at the heart of this year's agenda, I wasn't sure the US platforms would be that interested in attending but then in fact they jumped at the chance," commented Herszberg.
"Their presence is interesting for a number of reasons. It shows that Europe is very much at the heart of their strategies. On one level, they're seeking other markets outside of the US which is beginning to be saturated. On another, they need to get more involved in content creation in Europe."
She acknowledged this push into content creation in Europe is partly driven by the European Union's updated Audiovisual Media Services Directive, stipulating a 30% European content quota for platforms and TV channels operating in the region, but added that the move goes beyond that.
"They've realised that viewers have changed. In Europe, they're no longer as in love with the US series as before. They want more local content. While in the US, there is also a growing appetite for international series, as was seen with the recent success of Lupin," she suggested, referring to Netflix's recent Omar Sy-starring hit produced by French production film and TV powerhouse Gaumont.