Jackson's daughter had voiced a complaint about the casting of white actor Joseph Fiennes as the pop star.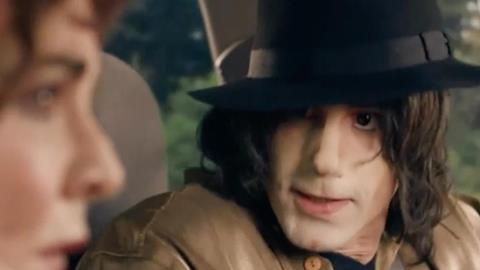 Sky has pulled a half-hour comedy starring Joseph Fiennes as Michael Jackson after protests from the popstar's daughter.
Sky Arts will not air Elizabeth, Michael And Marlon, a one-off produced by Ralf Little's Little Rock as part of the Urban Myths strand.
Jackson's daughter Paris used social media to complain and urged her followers to sign a petition against the show.
"I'm so incredibly offended by it, as I'm sure plenty of people are as well, and it honestly makes me want to vomit," she tweeted.
The show immortalised an outlandish roadtrip the singer took with Elizabeth Taylor and Marlon Brando.
Jackson had invited Taylor and Brando to attend his concert at Madison Square Garden in September 2011, but after the 9/11 terrorist attacks in New York, the trio hired a rental car and drove across the country in a bid to get home.
The celebrities made it to Ohio, reportedly stopping off at a number of KFC and Burger King restaurants en route to sate Brando, before flying back to California.
Fiennes played Jackson, while Brian Cox starred as Brando and The West Wing's Stockard Channing starred as Taylor in the dramatisation
A Sky spokesperson said: "We have taken the decision not to broadcast Elizabeth, Michael And Marlon, a half hour episode from the Sky Arts Urban Myths series, in light of the concerns expressed by Michael Jackson's immediate family.
"We set out to take a light-hearted look at reportedly true events and never intended to cause any offence. Joseph Fiennes fully supports our decision."
This story first appeared on Screen's sister publication Broadcast.