In under 24 hours, $1.5m has already been raised towards their minimum $2m target.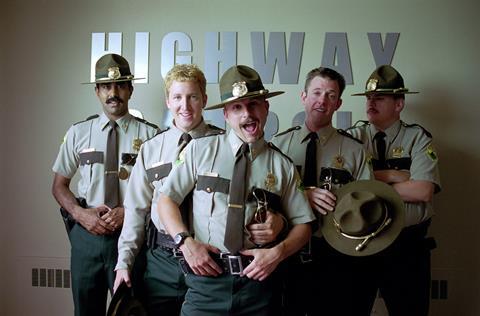 According to its Indiegogo campaign, $2m will allow a "barebones version" of Super Troopers 2 to go into production this summer.
"The script is written and we're getting all antsy in our pantsy to start shooting. There's just one problem: While the studio has given us permission to make the sequel, and agreed to distribute it (at least in the USA and Canada), we need to fund the movie ourselves," noted Broken Lizard, the company behind the cult comedy.
"The more we raise, the more amazing stuff we can put in the movie. More action, more cameos, more shenanigans, and fine, more Farva."
Perks on the campaign, which has raised $1.53m from just under 13,000 people in 18 hours, include advance screenings and the chance to keep the patrol car that will be used during filming.
If it shoots in the summer, Super Troopers 2 will be released in early 2016.
Directed by Jay Chandrasekhar, Super Troopers made $18.5m at the US box office following its release in 2002.