Miike will also attend the genre event in Switzerland.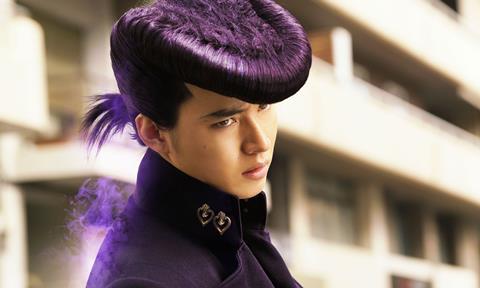 Revered Japanese director Takashi Miike is set to attend this year's Neuchatel International Fantastic Film Festival in Switzerland (June 30 – July 8), where he will present the world premiere of his latest feature.
JoJo's Bizarre Adventure: Diamond Is Unbreakable is an adaptation of Araki Hirohiko's popular manga series that has had more than 100 million copies printed and was subsequently adapted into an anime version.
Kento Yamazaki stars in the story of a teen gifted with supernatural powers who discovers evil lurking within his town.
Miike will be the festival's guest of honour at its 17th edition. JoJo's Bizarre Adventure is his 101st feature, including TV movies. His 100th feature, Blade Of The Immortal, played at the recent Cannes Film Festival.
Recent Miike films including Yakuza Apocalypse and Ichi The Killer have screened at previous editions of the Neuchatel festival.