Netflix and Amazon could be doing more to integrate with the European film and television industries, according to a panel held at the Tallinn Black Nights Film Festival yesterday (Nov 28).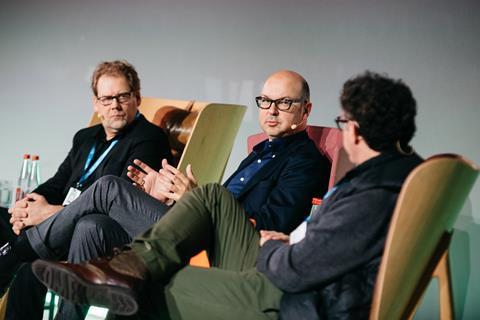 During the event, Guido Van Nispen, advisor to the Dutch government on media and innovation, said that while the online super-powers such as SVoD giants Netflix and Amazon "create enormous opportunities" it "would be good if they worked more with the European community".
Ville Vilen, director of creative content at Finnish broadcaster YLE, added that he believed there was going to be "a hell of a war with content rights [between SVoD companies and traditional distributors" and that this is already visible now.
"The younger audience are hard to reach for traditional broadcasters, the changes [the trend towards online] are already huge and it's going to get more huge," he continued.
The panel was held as part of the Industry@Tallinn programme which is running this week during the Tallinn Black Nights Film Festival in Estonia.
Overall, the Estonian EU Council Presidency Conference – which was held Nov 27-28 to mark Estonia currently holding the presidency of the Council of Europe – featured plenty of discussion around the emergence of the online superpowers.
During yesterday's panel, which was moderated by Sten-Kristian Saluveer, founder and CEO of the Storytek Creative Hub, one audience member questioned whether the European government could be doing more to help the industry compete with the SVoD giants.
"Does it need to be a European government initiative? Do we need to have 'Euroflix' – a platform that could be really successful on a European basis," they asked.
"I have been getting the impression [from the conference] that, from a European point of view, we do not like the super platforms like Amazon and Netflix, they have not been warmly welcomed," he added.
"Actually, I think they are very welcome," responded panellist Guido Van Nispen, "But I think some more empathy would be welcome as well. If you want to play a major role in Europe and take a lot of money out, it would be good if you put some money back in and worked with the European community."
"It's amazing what they [online superpowers] have done. They've created enormous opportunities to distribute and share content - it's the first time in history that this has happened on this scale. But they could help us with the challenges, then it would be better for all of us," he concluded.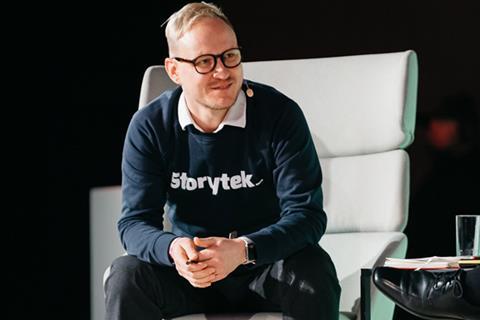 European content
The panel also discussed how European content can compete with content coming out of the US.
"Sometimes in Europe we are very small – we try to keep ourselves very small and we're cynical about ourselves," commented Guido Van Nispen, "But the stories that we have to tell are amazing."
Ville Vilen added that "it's all about scale – you should always understand what you are getting for the money you spend". He pointed to the example comparison of the first series of Nordic Noir The Bridge, which cost €10m, with the budget for the first series of Netflix's House Of Cards, which was $200m.
"In Nordic countries, we've been thinking that we shouldn't go into that game, that we shouldn't always raise the budget. We are quite good at making drama, we don't need that kind of budget," he said, with fellow panellist Marc Goldberg, CEO of Maslow Capital Partners, pointing to similar examples of vastly successful series created for smaller budgets from Israel (such as Fauda) and France (Les Revenants).
DSM update
Jorgan Gren, a member of European Commission vice president Ansip's cabinet, used the platform of the panel to update on the Digital Single Market (DSM) initiative, a strategy which the European Commission is championing.
He said that the EC is trying to implement the DSM within "three to four years", though he conceded that it was a challenging timeframe.
Gren also addressed the topic of piracy, claiming that Europe's creative sector currently loses "5% of its revenue every year due to piracy", and that the figure may be a low estimate.
He said that the EC "believes it is possible to get people back on track for paying for content".
One way that they will look to achieve this is through the introduction of portability of content, which was announced earlier this year. Set to be introduced in April 2018, portability will allow people travelling in Europe to take the content that they pay for in their native countries across borders into other countries.