Captain America: Civil War also performs strongly.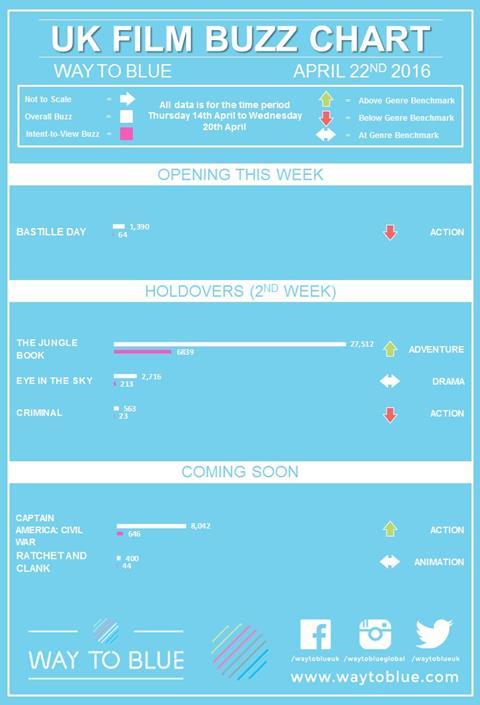 Disney's live-action retelling of The Jungle Book held the top stop on the UK buzz chart, in its second week, according to analysis firm Way To Blue.
After scoring a massive $14m (£9.9m) opening, the family adventure generated more than 27,000comments across social media, news, forums and blogs from April 14-20.
Of those, nearly 7,000 expressed 'intent to view', meaning they would look to convert comments into cinema tickets.
Captain America: Civil War, due for release April 28, also performed well, generating over 8,000 comments, but only 8% expressed 'intent to view'.
StudioCanal's Idris Elba action film Bastille Day, which opens this week, only generated 1,390 comments, just over half as many comments as Entertainment One production Eye in The Sky, which generated 2,716.