Two UK projects, both centred on estate agents looking to sell 'cursed' properties, will pitch to buyers, sales agents and financiers.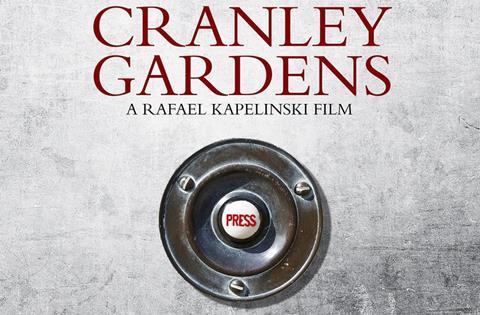 A partnership between Film London and the Independent FIlmmaker Project (IFP) has selected two UK projects, The Veils and Cranley Gardens, to pitch at the No Borders International Co-Production Market in New York this week.
The initiative will see the film's producers Crawford Anderson-Dillon (The Veils) and Merlin Merton (Cranley Gardens) given the opportunity to attend the event and pitch their projects to international buyers, sales agents and financiers.
The two films were selected from their applications to the Film London Production Finance Market and Micro Market respectively.
The Veils, written by Spencer Wright with Jake West attached to direct, follows an US real estate agent who purchases an Irish castle that is inhabited by supernatural forces.
Cranley Gardens is from writer and director Rafael Kapelinski. The story also follows an estate agent tasked with selling the former flat of one of London's most notorious serial killers, Dennis Nilsen.
Based on true events, Nilsen's top floor flat in North London has changed hands several times in recent years after struggling to find buyers for the home in which the killer murdered young men before chopping them up and flushing their body parts down the toilet. He was caught after the drains became clogged.
Anderson-Dillon, producer of The Veils, said: "The Veils is at that stage where we've more or less completed the script, we have a director attached and now we need to start raising the money before we approach talent.
"The No Borders Market gives me the opportunity to potentially find an equity partner in the New York region, where part of the film is set. Beyond that, we will eventually need a North American sales agent and distribution.
"Having Film London support producers to go to the No Borders International Co-Production Market allows young producers like myself to start building those essential networks, in this case in New York, and to hopefully create a more sustainable industry in the long term."
Merton, producer of Cranley Gardens, said: "Cranley Gardens explores a niche genre and we want to expose its raw beauty. We're looking forward to meeting people who share our intrigue for the story of Cranley Gardens and would look to develop the project, challenge it and push the script in ways we may not have considered.
"This opportunity means we can showcase what we can do to – it's now up to us to make the most of this opportunity and share our ideas with people who are ready and willing to listen."