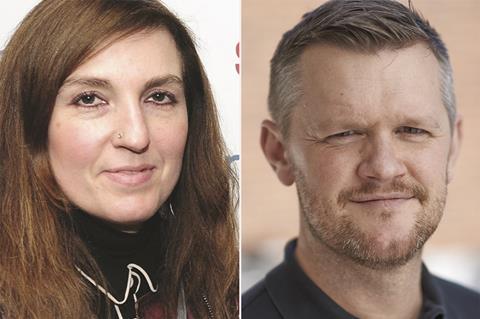 Insufficient attention to socio-economic class has resulted in the UK film industry having a "class divide at its very heart", according to participants in yesterday's BFI London Film Festival panel 'Breaking the Class Ceiling in UK Film' (October 18).
Danny Leigh, broadcaster and BFI senior curator, was joined onstage by Ben Roberts, director of BFI Film Fund and BFI deputy chief executive; Jennifer Smith, BFI head of inclusion; Mia Bays, producer and director-at-large of Birds' Eye View; casting director Shaheen Baig; screenwriter Shola Amoo; and academic Dr Dave O'Brien, to outline how the film industry will begin to tackle its class problem, an issue that has so far been "avoided" in discussions surrounding diversity.
The BFI is looking to address the issue head-on by inaugurating a system of socio-economic measurements within its Film Fund monitoring and overall workforce, with a view to these measurements ultimately becoming targets in the future.
"We want to know two things about our own workforce and those that we fund," said Smith. "Firstly, the type of school that they attended and secondly, the main occupation of the breadwinner in their household aged 14." These measurements are based on expert advice from academics working on class in the creative industries and will ensure that "we are more publicly accountable in terms of who we employ, our leadership and who we fund".
"It's right that we deal with it at the BFI," said Roberts. Monitoring and acknowledging the role class plays in the industry will allow the organisation to "be a force for good".
The panel emphasised the role the BFI can play by working with young people outside London and helping the next generation of aspiring low-income filmmakers, crew members and actors who may be repelled by the costs involved in getting a foothold in the industry.
"We are at times in this bubble and we're not really aware of what is going on in people's day-to-day lives," said Baig, who is a board member of Open Door, a non-profit organisation helping to facilitate free auditions for drama school applicants. "It's incredibly expensive to become an actor – it's almost impossible if you come from a lower income background. There are so many barriers in the way."
"The barriers to entry are great. There is all this invisible unconscious bias. Again, thank God we're having all these conversations across the board about race, about gender, about class."
Mia Bays added: "I didn't actually become aware of the working-class issue until I transitioned into production and suddenly felt that everyone was really posh. And over some time I saw how much where you went to University and if you had a private education [was important]… and then we have a homogenised output as a result of that."
The BFI will "continue to use our voice, our platform and our ability to keep the heat on this agenda," added Smith. "We're striving for this to be further normalised within our work and also the wider industry and not the missing piece of the jigsaw which I think it currently is at the moment."