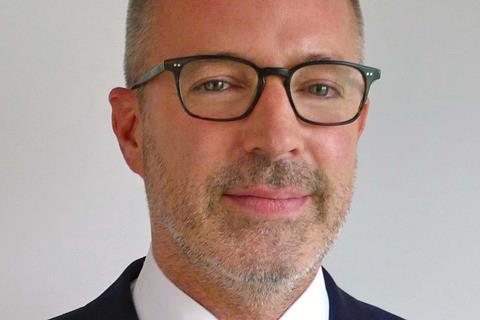 The US Academy of Motion Pictures Arts and Sciences (Ampas) plans to increase its outreach to international members through attendance at international festivals and other events, according to new CEO Bill Kramer.
"You'll see us at more international film festivals," said Kramer at a virtual roundtable with industry press this week. "We'll have more engagement and social opportunities beyond just Los Angeles. It's very gratifying for us because there are members who are eager to engage with the Academy, and it brings a lot of diverse voices to our membership base."
Kramer reported that the Academy will hold its first new member reception in Copenhagen this October, alongside the organisation's traditional reception in London. And Kramer himself is attending next week's Venice festival as "a way to show that we are deeply committed to engaging with the international film community. Also, we want to show support for film festivals, which are back in a big way."
Around half of the 400 industry figures invited to join the Academy earlier this year were from countries other than the US, and the organisation's membership is now 20% international.
Six weeks after taking over as Academy CEO from Dawn Hudson, Kramer also fielded questions at the roundtable about some of the controversial issues surrounding the Oscars.
Getting a wider audience invested in the awards is "the big question" being discussed with the show's US TV partner ABC, Kramer said. For the 95th Academy Awards ceremony next March "we want to return to a show that has reverence for film," the CEO explained. "There are ways to do that that are entertaining and authentic and that are tied to our mission to honour excellence in movie making."
Asked about the move this year to present Oscars in eight categories before the live transmission began, Kramer said: "We want to see all disciplines equitably acknowledged on the show. There are many ways to do that and we're working our way through that with ABC."
Asked if there were any plans to address the Will Smith/Chris Rock incident that dominated Oscar ceremony headlines this year Kramer said simply: "We want to move forward and to have an Oscars that celebrates cinema."
Looking further forward, Kramer added that the Academy is "conducting due diligence" on following other awards groups by adopting gender-neutral acting categories, "but there's no plan right now to activate that."
The theatrical release requirement to qualify for Oscars, which was reinstated this year after a change during the two pandemic years, is likely to stay in place, Kramer reported. "I believe you will always see a theatrical requirement moving forward," he said. "We want to create a healthy industry, a healthy theatrical ecosystem, and the way we can do that is by continuing our theatrical requirement."