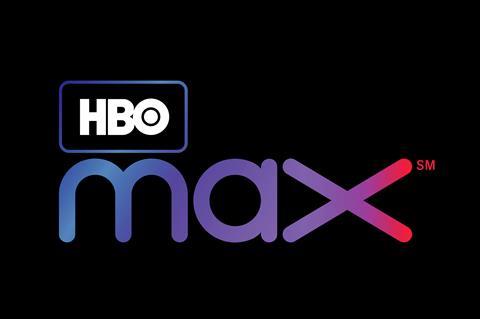 WarnerMedia has officially christened its upcoming streaming service HBO Max and unveiled content including exclusive films to be produced by Greg Berlanti and Reese Witherspoon.
The company also confirmed that the service, due for its hard launch in spring 2020, will have exclusive streaming rights at launch to all 236 episode of powerhouse Warner sitcom Friends, currently licensed to Netflix under a reported $100m one-year deal. The Wall Street Journal has reported that HBO Max will pay $425m to stream the comedy series for five years starting in 2020.
WarnerMedia anticipated that the service will launch with 10,000 hours of content, also including exclusive originals – to be labelled Max Originals – and programming from other brands and libraries within the AT&T-owned media giant.
Berlanti, the prolific TV and film producer who last year signed a new $400m deal with Warner Bros TV Group, will produce an initial four films aimed at the young adult audience for HBO Max. Witherspoon's Hello Sunshine company, which makes Big Little Lies for HBO, will produce at least two films.
HBO Max will also have exclusive streaming rights at launch to all episodes of vintage Will Smith sitcom The Fresh Prince Of Bel Air and more recent drama series Pretty Little Liars. And it will be the exclusive streaming home to a number of new dramas, including the new Batwoman series and Riverdale spin-off Katy Keene, produced by Warner Bros TV for the CW broadcast network.
Original Max Originals series include Denis Villeneuve's Dune: The Sisterhood, Tokyo Vice to star Ansel Elgort
Original series already announced for the service, and now labelled as Max Originals, include Dune: The Sisterhood, from director Denis Villeneuve; Tokyo Vice, to star Ansel Elgort; The Flight Attendant, a one-hour thriller series to star Kaley Cuoco, who also serves as an executive producer with Berlanti; Love Life, a rom-com anthology series with star Anna Kendrick and Paul Feig as executive producers; and Station Eleven, a post-apocalyptic limited series adapted by Patrick Somerville and directed by Hiro Murai.
The announcement of the HBO Max name on Tuesday (9) appears to reflect the evolution WarnerMedia's plans for the service, which will be competing with other new streaming offerings from Disney, Apple and, eventually, NBCUniversal.
WarnerMedia originally outlined plans for a three-tiered service, with a basic film-based option and other levels including content from the company's HBO premium cable network. According to recent reports (unconfirmed by WarnerMedia), however, the plan now is for a single subscription-only service offered at $15-$18 (£12-£14) a month. HBO's current over-the-top service HBO Now is available to US consumers for $14.99 (£12) a month and Disney's upcoming streaming service will be offered at $6.99 (£6) a month.
In a statement unveiling the service's name, Robert Greenblatt, chairman of WarnerMedia entertainment and direct-to-consumer, said: "HBO Max will bring together the diverse riches of WarnerMedia to create programming and user experiences not seen before in a streaming platform. HBO's world-class programming leads the way, the quality of which will be the guiding principle for our new array of Max Originals, our exciting acquisitions, and the very best of the Warner Bros. libraries, starting with the phenomenon that is Friends."
'It's all just about telling smart stories, and to me, that's evergreen,' – Lena Dunham
The statement also included quotes from a number of actors, writers and producers attached to Warner projects.
Issa Rae, star and producer of HBO series Insecure, said: "What's exciting about HBO Max is that we have so many more resources and so many more voices of support for our show, and it's an opportunity for other creators to have a bigger platform. I'm thrilled that my show will still be on HBO but now it will also be part of a new service that will reach more and more people."
Damon Lindelof, executive producer of HBO's upcoming Watchmen series, said: "Working with HBO has been an entirely different level. People really care about these shows and they invest at such a high level. And now with HBO Max in the family, what I'm feeling is a greater sense of understanding and belonging that the family went from being a nuclear family to now there's a couple more kids and there's aunts and uncles and there's cousins and they're all cool. I want to go to that family reunion!"
Lena Dunham, creator of HBO's Girls, added: "To be able to work for a company that's allowed me to grow as an artist, as a woman, as a creator is a real gift. I love being part of this specific group of HBO programmes that have meant so much to me. And lots of people are obsessed with the concept of streaming and now HBO Max is the future of the medium because it's all just about continuing to tell really smart stories, and to me, that's evergreen. I'm working on more projects for HBO as well as something very exciting for HBO Max and I'm just in heaven."