Screen spoke to festival heads and industry about why women directors remain painfully sparse in the main strands at major festivals.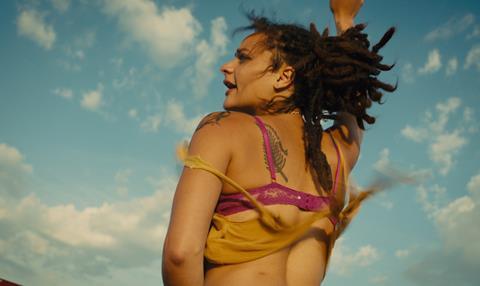 Women directors remain painfully sparse in the main strands of major film festivals. Cannes – the world's leading film showcase – boasts three women directors among its 21-strong Competition line-up, comprising just 14%.
Remarkably, that is the highest number of women directors in Competition in five years.
The number of films directed by women in the entire official selection is down on last year, at seven out of 56 (12.5%) compared with last year's eight of 54 (14.8%).
"Around 20% of the selection are women," says Cannes chief Thierry Frémaux, who is taking into account films with multiple directors. "What percentage of film-makers in the world are women? According to a recent report, it's 7%."
Frémaux believes the problem takes root at an earlier stage: "What you see in Cannes is a consequence, not the cause. More needs to be done in film schools, universities and production houses to favour women."
It is an argument proffered by many, despite numerous major film schools now turning out a 50/50 gender split across all their courses.
"It starts way before the festival stage. It all starts with the financing," says director Sue Brooks, who was one of two women among the 21 film-makers in Venice's main competition last year.
"There is very little we can do," said Venice head Alberto Barbera ahead of last year's festival. "We receive a lot of submissions and women's films are already in the minority. It's true that cinema is behind contemporary society."
But positive discrimination is not the answer, according to Barbera. "I don't think it would be fair to women. The best way to support female film-makers is to treat them the same as male film-makers," he says.
Women directors are sparse at festivals because they are sparse in the industry in general. But many believe that with great power comes great responsibility – and even greater opportunity. Film festivals have a significant platform through which to effect and showcase change. Even if they are not part of the problem, they can be part of the solution.
"What's more shocking [than the sparsity of women in Competition] is that in the 65 years of Cannes only two women have opened the festival," said UK producer Elizabeth Karlsen late last year.
One festival that went out of its way to foreground women last year was the BFI London Film Festival, which hosted 46 films by women, multiple galas from women directors and a Global Symposium on Gender in Media.
"It's about programming priorities," says festival director Clare Stewart. "There is an environment of predominantly male directors of festivals."
Despite that emphasis, women directors still only accounted for 20% of the festival's programme. For the entire industry, the road to parity will be a long one.
This year's Cannes market will host a handful of panels set to address the gender imbalance in the industry. But one year on from heelgate, women directors will too infrequently grace Cannes' red carpet.
One long-time festival programmer sees changes on the horizon: "I've been a scout for Cannes for 14 years and for Venice for 10 years, and I've seen a rise in films directed by women, so hope starts there at the pre-selection process. There will be more and more women films in selection, it's just a question of time."