EXCLUSIVE: Rising From Ashes, a documentary about the Rwandan national cycling team, is executive produced and narrated by Forest Whitaker and is said to be generating Oscar buzz.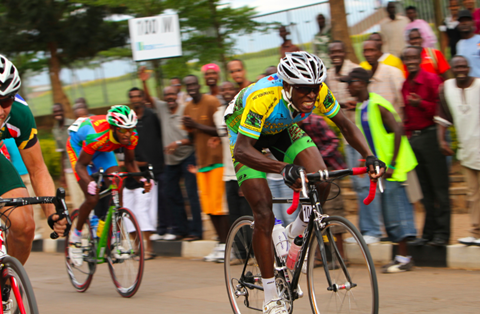 Wild Bunch has taken on sales of T C Johnstone's documentary Rising From Ashes, charting the creation of the Rwandan national cycling team by disgraced US cycling champion Jock Boyer.
"We signed the deal during Toronto," Wild Bunch co-chief Vincent Maraval told ScreenDaily.
Shot over five years, the picture revolves around Boyer's efforts to train a group of Rwandan genocide survivors to become professional cyclists, focusing in particular on Adrien Niyonshuti.
Young athlete Niyonshuti, who lost six brothers in the Rwandan Genocide of 1994, qualified for the 2012 London Olympics, where his tale drew considerable media attention.
In the backdrop, the documentary also touches on the fact that Boyer, who was the first American to compete in the Tour de France, is attempting to rebuild his life after serving one year in prison for a 2002 child molestation conviction.
Academy Award winner Forest Whitaker narrates the film and also serves as executive producer alongside producer Greg Kweder and philanthropists Jon and Linda Halbert, Dan Cooper and Pen Jackson.
"It was Forest who contacted me," said Maraval. "We saw the film and fell in love with it immediately. It's a truly uplifting, inspirational tale, which we think will appeal to a wide audience.
"The film has screened at number of US festivals where it got a warm response and is increasingly being touted as a potential Oscar candidate but it has yet to screen much internationally."
The film, which was released by First Run Features in the US in August, has screened in a dozen or so film festivals over the past year, including the Hamptons, Austin, Denver and the Bahamas, picking up a number of prizes along the way.
"Very few international buyers have seen the film," said Maraval. "We plan to roll it out properly at the AFM."
Johnstone's previous works include Hearing Everett: The Rancho Sordo Mudo Story, about a Christian school for deaf and dumb children in Mexico.