Improvised romantic comedy A Wonderful Cloud, from multi-hyphenate Eugene Kotlyarenko, has been licensed to FilmBuff for the US.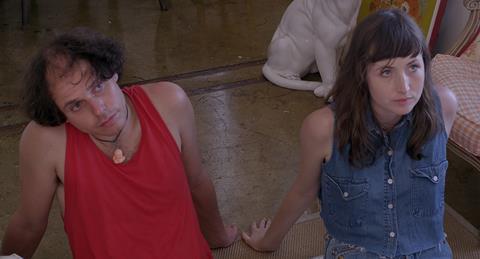 Digital distributor FilmBuff has licensed US rights to A Wonderful Cloud, writer-director-star Eugene Kotlyarenko's feature-length improv comedy.
The film, which screened in March at the SXSW festival and is inspired by the real life relationship between Kotlyarenko and co-star Kate Sheil, will open in select US cinemas and on all major on demand platforms on Oct 23.
Produced by Dirty Pictures and BTW co-production, the Los Angeles-set film also stars Lauren Avery, John Ennis, Rachel Lord, and Niko Karamyan. Brande Bytheway produced and Christian Rosa executive produced.
"I'm super pumped to be getting A Wonderful Cloud out there through FilmBuff," said Kotlyarenko in a statement. "This movie is extremely personal for me and has turned out to be a lot of fun for audiences so far. I'm really curious to see how people will react to something this confessional, that's still aiming to entertain."
"We see a lot of movies every year and it's rare to find one that feels so funny, intimate and daring," added FilmBuff's Jake Hanly. "We knew A Wonderful Cloud was special right away and our team is excited to see audiences connect with it."
FilmBuff has previously handle films including Exit Through the Gift Shop, Senna and The House I Live In.