Dirs: Timothy Albone, Lucy Martens, Lesley Knott. UK. 2010. 90mins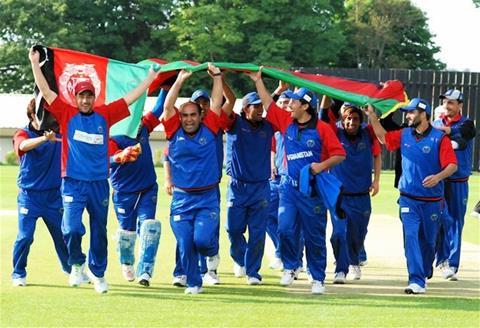 Out Of The Ashes is an uplifting, fascinating and quite charming documentary about the attempts by the Afghan national cricket team to try and break into the international cricketing circuit and compete in a major world competition. Destined mainly for a life on television – especially in countries that actually play cricket – it could also have the cross-over potential to follow Afghan Star with limited theatrical outings. The film premiered at the Edinburgh International Film Festival.
An intriguing and extremely watchable film.
From their roots playing cricket on a dusty pitch and using second hand uniforms and bats, the genial and ambitious cricketers find themselves travelling the world to try and fulfil their sporting dream. As their ever-smiling coach Taj Malik says at the start of the film: "There are a lot of problems in the world today…the solution to all problems is cricket!"
Under his direction the team train at the Afghan National Cricket Academy – a small space, with some training equipment – as they prepare for a qualifying tournament in Jersey. The President of the Afghan Cricket Federation – one Mr Massoud – who knows little of the game is interviewed talking about sport being a symbol for national unity, all the time with a bodyguard tensely positioned behind him holding a Kalashnikov machine gun.
The team are much bemused by the island of Jersey (and the hotel full of elderly holidaymakers they are staying in), but manage to beat Japan, Nepal and finally Jersey to win the tournament. They return in modest glory, only for Taj to find himself replaced as coach by former Pakistan test cricketer Kabir Khan.
The team go to play in tournaments in Tanzania and then Argentina, just failing to qualify for the Cricket World Cup. The film, though, ends with coda of them a year finally playing on the international stage, competing in the World 20/20 tournament in St Lucia and a match-up against world champions India. Plus Taj is happily back with the team, as assistant coach.
The filmmakers naturally make much of the contrast between the bustling, dusty, streets of Kabul, where helicopters patrol the skies, and the countries (the lush greenery of Jersey and the warm beaches of St Lucia) the team travel to. The players are ordinary men – one very religious, another a bodybuilder – but all serious about wanting to succeed, both for themselves and for their country.
Most interesting is Taj Malik, who has lived and coached cricket in Afghanistan for years. Even when dropped from the team, he still follows them on the internet, and when technology fails him he is seen trying to follow the latest match by candlelight on a crackling radio, tuned by his mother, who, he says, is the only one who can find right channel. An intriguing and extremely watchable film.
Production companies: Bungalow Town, Shabash Productions
Producers: Leslie Knott, Rachel Wexler
Co-producer: Timothy Albone
Executive producers: Greg Sanderson, Tom Roberts, Sam Mendes
Editor: Gregor Lyon
Cinematography: Lucy Martens, Timothy Albone
Music: Andrew Phillips
Website: www.outoftheashes.tv