EXCLUSIVE: Playwright Charlotte Josephine has won the inaugural BBC Screenplay First Award, bestowed by BBC Films and BBC Writersroom.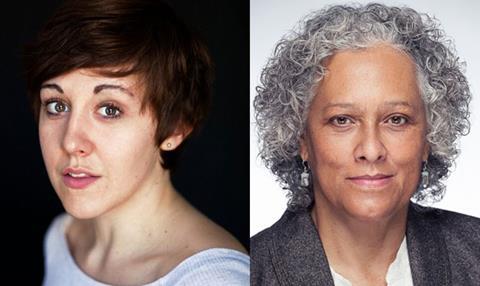 The prize was set up to reward UK writers with previous credits in theatre, TV or radio, who were yet to have a feature film produced.
A total of 445 scripts were submitted to BBC Writersroom for consideration, with the applications judged by Anne Edyvean, head of BBC Writersroom, and Beth Pattinson, development executive, BBC Films.
Josephine, co-artistic director of Snuff Box Theatre, will receive the £10,000 Award and get support from BBC Films development team to develop her original feature screenplay.
Playwright Patricia Cumper was awarded a runner up prize of £5,000.
Edyvean said: "The standard of submissions was incredibly high, making it difficult to decide on the shortlist, let alone a single winner…In the end, we created a Runner Up award so as to offer both Charlotte and Pat a development opportunity with BBC Films!"
Pattinson added: "Charlotte is hugely talented with a brilliantly original voice and really exciting ideas – it was a joy to meet her. Patricia, who has worked extensively in the theatre and on radio, also had a really original and timely pitch and I'm thrilled we've found a way of working with her as well. So many of the submissions were of an incredibly high standard, it only goes to show that there's a fantastic array of talent out there."
Josephine is currently one of the Soho Theatre's Soho Six and is writing a new play for Snuff Box Theatre. Play Bitch Boxer was the winner of the Old Vic New Voices Edinburgh Season 2012 Award, the Soho Young Writers Award 2012 and the Holden Street Theatres Award 2013.
Cumper has been writing for radio and the stage in the UK and the Caribbean for more than twenty years. A collection of her plays Inner Yardie has been published by Peepal Three Press and she has just completed a stage adaption of Tony Morrison's novel Beloved.