Screen can reveal the first trailer for writer-director Felix Randau's Locarno world premiere Iceman, which reimagines the last days of Neolithic man 'Ötzi'.
The epic survival and revenge story charts the fictional journey of a man who lived more than 5,300 years ago as the leader of a besieged Neolithic clan in the Ötztal Alps.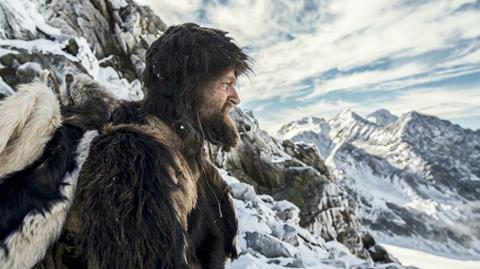 The enigmatic character has subsequently become the subject of one of the great unsolved historical murder cases.
Beta Cinema handles sales on the movie, starring Juergen Vogel (The Wave), Franco Nero (Django Unchained), André M. Hennicke (Victoria), Sabin Tambrea (Ludwig II) and Susanne Wuest (A Cure For Wellness).
The film was shot in an early version of the Rhaetic language. DOP is Jakub Bejnarowicz (Mercy).
Producers are Port au Prince Film and Kultur Produktion/Jan Krüger (Jack) in co-production with Echo Film, Lucky Bird Pictures and Amour FouVienna.
Iceman premieres in Locarno's Piazza Grande on August 8.