EXCLUSIVE: Star Trek Beyond and The Mummy actress joins cast of upcoming thriller sold by Altitude.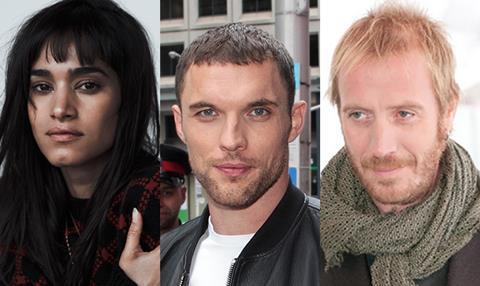 Burgeoning star Sofia Boutella, who is currently filming opposite Tom Cruise in Universal's The Mummy and will have a major role in Paramount's upcoming Star Trek Beyond, has signed on for sci-fi thriller Gateway 6, which is currently in pre-production.
Boutella and veteran Jurgen Prochnow (The Da Vinci Code) are joining Deadpool villain Ed Skrein and Rhys Ifans (The Amazing Spider-Man) in the story of a squad of soldiers stranded on an abandoned military base in a post-apocalyptic Earth who are waiting for the relief or the enemy…whichever comes first.
The Malachi Smyth (Ghost Machine)-written project, which topped the most recent Brit List of the best unproduced screenplays, marks the feature debut of director Tanel Toom, whose short The Confession was Oscar nominated in 2011.
Altitude Film Sales is handling international sales on the film, which is due to shoot this year in Estonia.
Producers are Ben Pullen of Sentinel Entertainment and Matthew James Wilkinson (The Call Up) for Stigma Films with Pippa Cross (Bloody Sunday) serving as executive producer.
Ivo Felt of Allfilm, producer of the Oscar-nominated foreign language drama Tangerines will co-produce alongside Jörg Bundschuh of Kick Film, producer of the Golden Globe-nominated foreign language title The Fencer.
Boutella is also soon to be seen opposite Charlize Theron and James McAvoy in The Coldest City and in drama Tiger Raid, which Bankside will be selling at Cannes.
The Algerian former dancer and musician got her break in 2012 feature StreetDance 2 and followed the dance musical with a supporting role in Kingsman: The Secret Service.
Altitude's Cannes slate also includes Kevin Macdonald's buzzed-about Whitney Houston documentary. 42 reps Boutella, Skrein and Ifans.