EXCLUSIVE: Udo Kier attached to play Hitler and Lesley Garrett to provide vocals for biopic based on remarkable true story.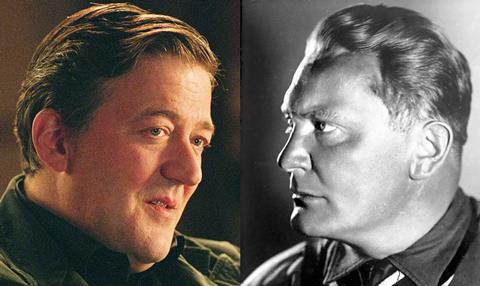 Stephen Fry is attached to play leading Nazi Hermann Göring in a biopic of little-known but remarkable English opera singer Margery Booth, a WWII spy who performed for Hitler and British POWs.
Producer Franz Von Habsburg of UK outfit Imperial Film Productions has been developing the long-gestating spy project with screenwriter Ralph Harvey.
Peter Davies, whose credits as editor include Bond films Octopussy, A View To A Kill and The Living Daylights, is due to make his directorial debut on the film, currently titled Margery Booth: The Spy In The Eagles Nest.
British singer Lesley Garrett is attached to provide the vocals for Booth, whose lead role is currently being cast, while German actor Udo Kier (Iron Sky) is attached to play Hitler.
The script includes a duet between Booth and Hitler in which they both sing Cole Porter song You'd Be So Nice To Come Home To.
The producers are in talks with production consultancy International Film Partners about German partners for the drama, which is being envisioned as a German-UK co-production. The filmmakers are hoping to get underway in 2017.
Wigan-born Booth (1905-1952) emigrated to Germany before the outbreak of WWII, during which she helped British intelligence service MI6.
Booth sang at a British prisoner of war camp and met Adolf Hitler, who reputedly sent the singer a dozen roses wrapped in a Swastika flag following a performance during which the singer was concealing secret messages under her dress.
Towards the end of the war Booth was arrested and tortured by the Gestapo, the Nazi secret service which was founded by Göring, Hitler's deputy who was also commander-in-chief of the German air force.
Booth escaped Berlin during a bombing raid and returned to Britain where the information she provided helped in the Old Bailey trials of traitors William Joyce, known as Lord Haw Haw, and John Amery, who were hanged for treason.
However, Booth was professionally rejected in the UK after some producers mistakenly concluded that she had been a Nazi. Emigrating again to New York, on arrival she was referred to a doctor who diagnosed her with terminal cancer, which claimed her life soon after.