Dirs: Stanley Kwan, Brillante Mendoza, Ho Yu-hang, Apichatpong Weerasethakul. China. 2011. 60mins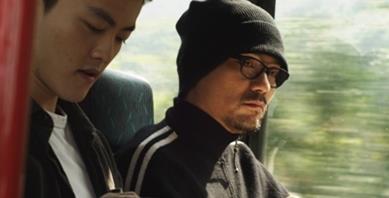 Four vibrant, provocative and extremely different short films make up Quattro Hong Kong 2, which allows four of Southeast Asia's most distinctive directors to present their own visions of Hong Kong.
Each of the films is distinctive and challenging with each offering a fresh and thoughtful view of modern-day Hong Kong.
Commissioned by Brand HK and produced by the Hong Kong International Film Festival Society, the foursome world premiered last night as part of the HKIFF's opening night event. Each of the films also screen in the festival's short film competition programme.
Hong Kong director Stanley Kwan's film 13 Minutes In The Lives Of… takes a real-time journey on a bus from Hong Kong airport to Kowloon, eavesdropping on the varied conversations - from a pair of bickering old women through to a pompous cellist and his hassled assistant - as they take their short trip.
Cannes winner Apichatpong Weerasethakul's film M Hotel is - unsurprisingly - a more mannered and artistic piece as he films two men in a newly built hotel called the M Hotel as they photograph each other and gaze out of the window, all set against a muffled soundtrack recorded in the park next to the hotel.
Brillante Mendoza's film Purple is set in Hong Kong's flower market and Tai O, the fishing village in Lantau Island, observing the way local people live their lives while also dwelling on an old man and a young guy as they deal with their relationships with their partners.
Perhaps the most distinctive of the four is Ho Yu-hang's atmospherically shot black-and-white film Open Verdict, a darkly amusing thriller about cross-border illegal trade of animals between Malaysia and Hong Kong. While a team of cops stake out a building, a suspicious man books into a hotel, much to the suspicion of the two women running the operations.
They sneak into his room to try and open a heavy bag, only for the man to return much to their terror. The final credits describe how Malaysian smugglers pretended to be police and how a man was found swallowed by a python in his hotel room, presumably smuggled in to the country to be sold.
Often such portmanteau films can be plodding and uninspiring, but each of the films is distinctive and challenging with each offering a fresh and thoughtful - and all beautifully shot - view of modern-day Hong Kong. They are all very different, ranging from Weerasethakul's film an artistic piece that would be at home in a gallery space through to Yu-hang's stylishly moody comedy-thriller.

Production company/contact: Brand HK, www.brandhk.gov.hk
Main cast: (13 Minutes In The Lives Of...) Lam Ka-tung, Terence Yin, Hayama Hiro, Felina Pau, Yolande Yau; (M Hotel) Chaisiri Jiwarangsan, Nitipong Thinthupthai; (Purple) Rene Durian, Raymond Nullan, (Open Verdict) Wai Ying-hung, Michelle Wai, Tsui Tien You, Carlos Chan, Chew Kimn-wah, Bront Palarae