Directed by an Australian first-timer, this Paris-set SXSW winner impresses on its international debut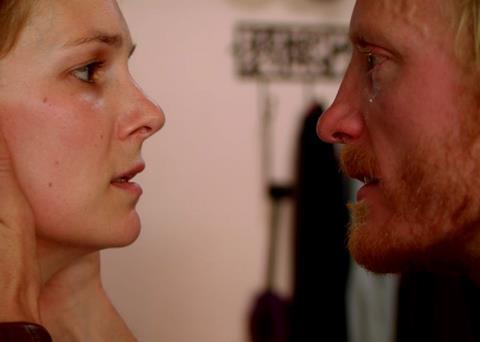 Dir/scr/prod. Josephine Mackerras. France. 2019. 104 mins
A young wife and mother unexpectedly finds self-determination and self-respect when she is forced by impossible circumstances and an absolute disaster of a husband to accept work as a high-class prostitute. This Paris-set debut feature from Australian director Josephine Mackerras negotiates morally complex territory and the minefield of society's double standards with an admirably light step. The combination of the magnetic presence of Emilie Piponnier in the title role, and a svelte, unadorned screenplay makes for a watchable drama with real arthouse breakout potential.
It really is the aspirational face of sex work which is presented here
Alice screens at Edinburgh having won the Grand Jury Prize at SXSW, suggesting a strong momentum towards a healthy festival run and potential arthouse interest. Whatever else, it's a highly efficient launchpad for Mackerras' career and should also boost the profile of the impressive Piponnier.
A bright, sunny palette and a camera which shimmies around the kitchen as Alice juggles cake baking and childcare paints a picture which, if not exactly domestic bliss, is certainly filled with love and light. Her husband François (Martin Swabey) is handsome, affectionate and able to quote poetry on a whim. He supports the family financially; she loyally supports his frustrated literary ambitions ("Rome wasn't built in a day", she chides when dinner party banter gets uncomfortably close to mockery of the slow progress of François' novel.).
Alice has no reason to suspect anything is wrong until one day her credit cards stop working and François fails to respond to her increasingly panicked messages. With no answers forthcoming from her husband, she is forced to investigate. Mackerras juxtaposes the giggling racket of preschool playdate for her son with the realisation, playing out in Piponnier's expressive face, that Alice's life is collapsing. François, it turns out, has burned through her inheritance and all the family savings. The mortgage hasn't been paid since the previous year; the family home is about to be repossessed.
The cherry on this unpalatable cake is the fact that the money has been spent to finance François' addiction to high class escorts. Shell-shocked Alice needs to know more, so she visits the agency that her husband frequented. She leaves with the offer of a job, and the beginnings of a new friendship, with Lisa (Chloe Boreham) an escort at the agency. With no other way to keep a roof over her child's head, Alice takes the gig. Mackerras defuses the situation with judiciously used physical comedy – Alice is not, initially, a natural seductress.
The film presents a view of sex work as potentially empowering while still stigmatised – it's closest perhaps to the tone of François Ozon's Young & Beautiful. In one scene Lisa acknowledges that not all women are in the same fortunate position, but for the most part the the film sidesteps the more negative connotations of prostitution by arguing that, for women like Alice and Lisa who enter into the profession of their own volition, who are not strong-armed by pimps or made desperate by addiction, there is nothing degrading about a consensual commercial arrangement with well-heeled, well-groomed men. It really is the aspirational face of sex work which is presented here.
What's called into question is the hypocrisy of a society which, when it comes to child custody arrangements, would damn a woman for working as a prostitute but not her husband for frequenting them. The worst fate, the film argues, is not being paid for sex, it is settling for a loveless marriage.
Production company: Oneart Productions
International sales: Visit Films info@visitfilms.com
Producer: Josephine Mackerras
Screenplay: Josephine Mackerras
Cinematography: Mickael Delahaie
Editor: Marsha Bramwell
Music: Alexander Levy
Main cast: Emilie Piponnier, Martin Swabey, Chloe Boreham, Christophe Favre, David Coburn, Philippe de Monts, Rébecca Finet, Juliette Tresanini, Nicolas Buchoux, Robert Burns