Renny Harlin's Hong Kong-set genre piece opens the 43rd Hong Kong International Film Festival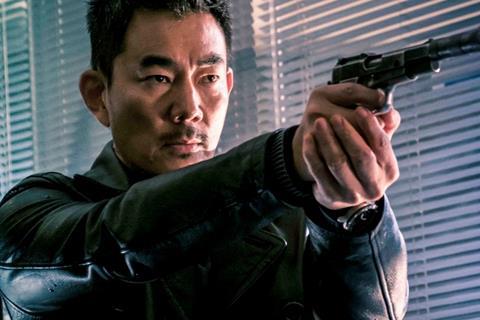 Dir. Renny Harlin. HK/China. 2019. 93 mins.
Renny Harlin goes back to the 1980s in a body bag for the old-style single-set bang-'em-up Bodies At Rest. It's Christmas Eve, it's raining, and the bad guys are wearing masks in this hostage drama set in Hong Kong's vast morgue; this film could only be more retro if a character cut the brakes on a speeding bus. In place of Bruce Willis, there's Nick Cheung as the pathologist with a past, while Richie Jen does the honours as the villain who simply won't die, no matter how many times he's rammed by a gurney. The source of Bodies At Rest is ostensibly odd, but makes complete sense after viewing: an unproduced Hollywood script by David Lesser, bought by Wanda, translated into Chinese, back again, re-written and re-translated and directed by the Hong Kong/China-based Finnish veteran Harlin.
Like a TV dinner – in front of which this film will be mostly viewed – Bodies At Rest delivers what it promises and no more, but it fulfils its brief with eye-rolling relish.
With its high-concept brawn funnelled into a 93-minute cat-and-mouse game, Bodies At Rest is low on humour for the genre but, with the help of action director Sam Wong, it pulls no punches in its many lengthy fight sequences. The cast plays it with utter conviction and Harlin – who, apart from Die Hard 2 in the 90s has made his last two films Skiptrace and Legend Of The Ancient Sword in China – could probably direct this while zipped into a body bag himself. It's certainly no-frills, but character actors Cheung and Jen play it straight down the line, and that will be enough to pull decent-sized crowds in Hong Kong and mainland China on release this summer after opening the Hong Kong International Film Festival in March. Elsewhere, Bodies At Rest should easily find an afterlife on cable.
With a huge set built in China, the Hong Kong locations are scant and comprise standard establishing shots of the territory's harbour. And once inside the morgue, Harlin's shooting style is unadorned and focused on the meat and potatoes of the action, making comparisons to 80s Hong Kong adrenalin-fuelled features superfluous – they were always extravagantly stylish. Audiences very quickly learn that pathologist Nick Chan (Cheung) is a widower, his wife having been murdered in a jewelry heist. He's working the Christmas Eve night shift with a single intern (Yang Zi) and a donut-eating security guard. Three gunmen arrive at the morgue intent on removing evidence from a drug deal gone wrong – namely, the bullet lodged in the back of the daughter of the triad chief.
Throughout the next 85-odd minutes, there will be a few red herrings – a fantasy sequence included – and more than a few deaths, even an escape as far as the front gate, but essentially the mask-wearing goons (Santa, Rudolph and the Elf) will chase Dr Chan around the morgue and he will fight back, assisted by his plucky assistant. Policemen will ring at the doors, as will a drunken mortuary assistant, but nobody is going to prevent Harlin's mighty closing set-piece, in which the director's fondness for breaking glass will be happily emphasised over and over again.
Taiwanese actor Richie Jen, playing leader of the group 'Santa Claus', delivers his bad guy with true bloody conviction, lurching around after the heroes where many villains might have just laid down to die in this convenient final resting place. The fisticuffs between Jen and Cheung, playing the straight guy and, eventually, unlikely romantic lead, are extensive and jarring. Yang Zi also joins in by leaping around the morgue, stabbing bad guys and handling a gun in a way most trainee pathologists could only dream of.
Like a TV dinner – in front of which this film will be mostly viewed – Bodies At Rest delivers what it promises and no more, but it fulfils its brief with eye-rolling relish. This kind of action film-making has completely fallen out of fashion in the West, giving it an element of nostalgia. Ostensibly simple, it's not easy to make, as witnessed by the hundreds which have fallen by the wayside, so props to Renny Harlin's odd cultural hybrid, which will undoubtedly be dubbed again in mainland China, making it even more of an international mongrel made good.
Production companies: Media Asia, Wanda Media
International sales: Media Asia
Producer: Cary Cheng
Screenplay: Wu Mengzhang, Chang You
Cinematography: Anthony Pun Yiu Ming
Production design: Cheung Ying Wa
Editor: Cheung Ka Fai
Music: Anthony Chue
Main cast: Nick Cheung, Richie Jen, Yang Zi, Feng Jiayi, Carlos Chan, Ma Shuliang, Jin Au-Yeung, Kwok Chun On, Ron Ng, Sonija Kwok, Ming Peng, Clara Lee