Dir. Jan Gassmann. Switzerland, Germany. 2016. 100 mins.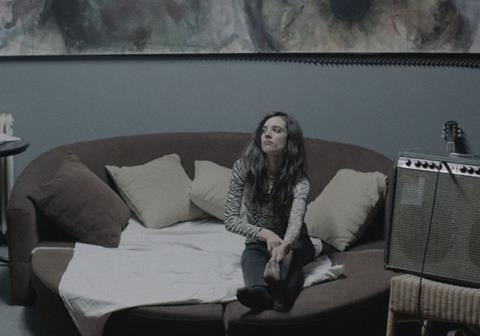 The stress fractures in modern Europe are viewed through the relationships of four young couples in Europe, She Loves. Dividing its focus between Tallinn, Seville, Dublin and Thessaloniki, the film gains intimate access to the dreams, frustrations and the bedrooms of its twenty-something subjects. The intimacy of the approach belies the bold scope of film's ambitions: through a collage of domestic details, director Jan Gassman pieces together a bigger picture.
There is a rare intimacy in the footage
While the film doesn't tell us much about the state of contemporary Europe that we don't already know, it does offer an unusually frank glimpse of a generation which is struggling to make life work on the embattled fringes of the EU. The film's main asset, the eloquent, revealing photography by Gassmann's regular cinematographer, Ramon Giger, should make this attractive proposition on the European festival circuit. Theatrical sales are not out of the question although the breadth of the film's focus – unemployment, addiction, migration, protest, inertia – means that it lacks the incisive central thesis which could hook an audience.
Sound design is used to plug the gaps where the subjects fail to adequately articulate their thoughts – soundbites from radio and television provide a context. It is occasionally heavy-handed: "Europe is such a fragile construction," says a voice from a radio debate, as the screen fills with metaphorical shots of gathering storm clouds.
There is a rare intimacy in the footage. The couples seem so at ease with the presence of the camera that, rather than treat it as a confidante, they seem almost oblivious to its presence. Gassmann's most controversial decision – to include explicit sexual scenes – exposes his subjects at their most vulnerable moments. But the most revealing scenes are not those in which the characters are physically naked but the ones in which they are emotionally bare. The almost imperceptible flinch from Penny when Niko, the lover she has reconciled herself to leaving, kisses her shoulder. The dull resignation in the voice of Siobhan when her recovering addict boyfriend Terry announces that he's going visit his dealer: "There's no way you are not going?"
Drugs are central to Dublin-based Siobhan and Terry's relationship. Her ice-breaking chat-up line, she breezily recalls to some friends, was "Do you have any heroin?" In Tallinn, Veronika and Harri are trying to balance their blended family. She has a son that Harri can't quite love as much as the baby they have together. Caro and Juan in Seville are in the first heady rush of a new relationship, but unemployment, jealousy and suspicion take their toll. And Penny is leaving Greece and her older boyfriend Niko, the distance between them grows day by day. Small moments of daily drama admittedly, but the cumulative effect is undeniably powerful.
Production company: 2:1 Film GmbH, Lüthje Schneider Hörl | FILM GbR
International sales: Autlook Filmsales GmbH welcome@autlookfilms.com
Producers: Lisa Blatter, Andreas Hörl, Jan Gassmann
Cinematography: Ramon Giger
Editor: Roland von Tessin, Max Fey, Jacques L'Amour, Miriam Märk
Production design: Anne Weick
Main cast: Veronika, Harri, Siobhan, Terry, Penny, Niko, Caro, Juan