Brazilian drama is a a compellingly unconventional addition to the lycan movie genre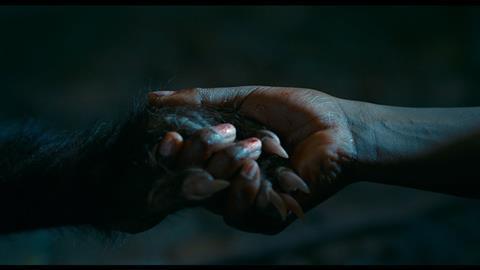 Dir: Juliana Rojas, Marco Dutra. Brazil, France. 2017. 135 mins
Genre defying and genuinely unexpected, this intriguing urban fairytale takes the mythology of the werewolf story and uses it as a prism through which to view contemporary Brazilian society. Thematically rich, it weaves together fantasy horror elements with commentaries on class, race, sexuality and motherhood. Of the two distinct sections which comprise the film, the first is more successful than the second. However, a slightly overlong running time notwithstanding, this is a compellingly unconventional addition to the lycan movie genre.
An idiosyncratic story of mother and child
Good Manners arrives at the London Film Festival after premiering at Locarno, where it won the special jury prize. Further festival interest, particularly from events specialising in genre movies or LGBTQ themes, is likely. The knotty question of just what kind of film this is – arthouse realism rubs shoulders with luridly gory FX - might prove to be a slight marketing challenge for distribution, however it could work well on VOD platforms.
Clara (Isabél Zuaa) is cautious, self-possessed and dignified. She's also broke, and in need of a job. Interviewing for the position of nanny for the as yet unborn child of flighty single mother Ana (Marjorie Estiano), something about Clara's calm demeanour means that Ana overlooks her lack of experience in child care. Zuaa's watchful performance has a fluid physicality – there is something almost balletic about the way she uses her hands to sooth the jangled nerves of her new employer. The differences in in social status – Clara is impoverished, unable to pay her rent; Ana, although estranged from her parents, comes from a wealthy landowning family – is reinforced by the difference in their skin colours.
But the two women are drawn together, an intimacy which becomes sexual before taking another, darker turn.
It becomes clear that Ana's pregnancy is somewhat unusual. The mother-to-be's voracious appetite for bloody meat is just one indication; when her doctor tells her to cut down on the raw steaks, she chows down on local pets instead. The truth about the conception of baby Joel is revealed through storyboards which have a lovely retro feel, like the illustrations from a long forgotten children's fairytale. What follows, however, is rather more adult in content. The second half of the story takes place seven years later. Clara is mother to Joel (the appropriately named Miguel Lobo), her love is protective, both of the child and from him. But Joel is beginning to chafe against the restrictions she imposes. And he is starting to ask questions about his parentage.
The acting of the younger cast members is not quite a match for the ambition of the film, however animatronic models coupled with digital effects do a decent job. A quizzical score, with a harp motif which twinkles like fairy lights, brings a little magic into this idiosyncratic story of mother and child.
Production companies: Dezenove Som e Imagem, Globo Filmes, Good Fortune Films, Urban Factory
International Sales: Urban Distribution International udi@urbangroup.biz
Producers: Maria Ionescu, Sara Silveira, Clément Duboin, Frédéric Corvez
Screenplay: Juliana Rojas, Marco Dutra
Cinematography: Rui Poças
Editor: Caetano Gotardo
Music: Guilherme Garbato, Gustavo Garbato
Main cast: Isabél Zuaa, Marjorie Estiano, Miguel Lobo, Cida Moreira, Andrea Marquee, Felipe Kenji, Nina Medeiros