Dir/scr/ed: Trey Edward Shults. US. 2015. 81mins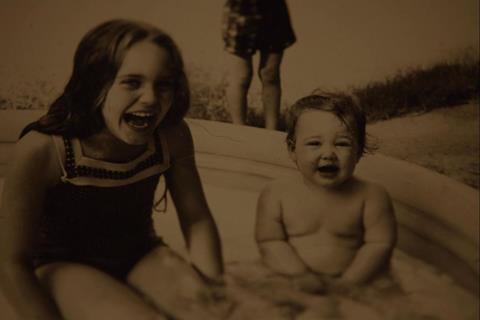 How do you solve a problem like Krisha? A jittery character drama which mixes tones and influences, the feature debut of writer-director-editor Trey Edward Shults does a very good job of finding fresh emotional terrain in what is a very familiar setup: a Thanksgiving meal tormented by the family black sheep. Krisha is a little bit of Terrence Malick by way of John Cassavetes, with a dash of psychological horror thrown in for spice, but even when the filmmaking falters, Krisha Fairchild's unsettlingly intense lead performance dominates the movie, leaving us feeling as captive as the character's wary kin.
In Fairchild, Shults has an actress whose propulsive energy blows apart the story's potential banalities.
Winner of the Grand Jury Prize and the Audience Award at South By Southwest, Krisha screens as part of Critics' Week at Cannes. Featuring no stars and shot in a little over a week, the film is poised to become a critics' darling, with ambitious smaller distributors most likely to step up. Theatrical business will probably be minor, but strong word-of-mouth on the festival circuit could make it an under-the-radar curiosity which adventurous filmgoers will want to seek out.
As the film opens, Krisha (Krisha Fairchild) arrives at her sister Robyn's (Robyn Fairchild) house for a Thanksgiving feast that will feature several generations of her family. The occasion isn't entirely festive, though. Unspecified personal demons have plagued Krisha in the past, and now she is hoping to make amends and show everyone that she has changed. But there's a palpable apprehension within the group, especially from her estranged son Trey (Shults).
Krisha is about a family in turmoil, and Shults (expanding on his 2014 short) has drawn inspiration from events in his own family. Further blurring the line between fact and fiction, his own aunt plays Krisha, and his mother portrays Robyn. Not surprisingly, then, the film can sometimes be hampered by a self-indulgent streak, as the expository dialogue between characters begins to resemble therapy sessions, Shults presumably working through the trauma of actual events under the guise of drama.
But Krisha's occasional navel-gazing is mitigated by Krisha Fairchild's raw performance. Recalling the stripped-bare work of Gena Rowlands in her husband Cassavetes's films, Fairchild constructs the character out of hints and dark asides. Eventually, we learn that alcoholism forms part of Krisha's problems, but the actress suggests unchecked mental and emotional issues could be factors, too. Krisha grumbles to herself, veers between sweetness and rancour, and sometimes slips into a melancholy funk. Brian McOmber's anxious electronic score seems to be responding to Krisha's fluctuating moods, which only complements the skittish, unpredictable performance.
Shults got his start working on Malick films such as The Tree Of Life, spending time in the camera department. Viewers will be able to spot Malick's fingerprints on some of Krisha's meditative, floating-through-the-air atmosphere shots. But instead of the profoundly lovely, almost spiritual tone of a Tree Of Life, Shults and cinematographer Drew Daniels use the technique to suggest disorientation, finding a way to visualise the tension and resentment lingering beneath the surface of this family get-together. Shults incorporates several superb long takes early in Krisha, and the effect serves to heighten the toxicity of this inhospitable environment.
As might be expected, Krisha builds to a cathartic blowup between the characters — actually, more than one — and Shults doesn't necessarily have anything new to say about failure, family or the difficulties of surviving the holidays with loved ones. But in Fairchild, he has an actress whose propulsive energy blows apart the story's potential banalities.
Producttion company: Hoody Boy Productions.
International sales: Visit Films, info@visitfilms.com
Producers: Justin R. Chan, Trey Edward Shults, Wilson Smith, Chase Joliet
Cinematography: Drew Daniels
Music: Brian McOmber
Main cast: Krisha Fairchild, Robyn Fairchild, Bill Wise, Chris Doubek, Olivia Grace Applegate, Alex Dobrenko, Chase Joliet, Trey Edward Shults