Dir Christian Alvart. US/Germany. 2009. 108 mins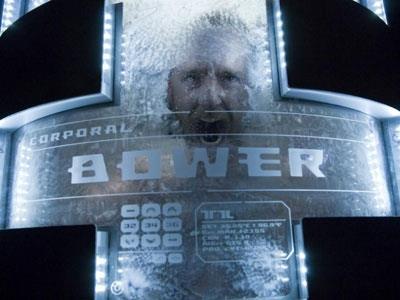 With its loopy mix of Alien-inspired sci-fi and marauding-mutant horror, Pandorum is likely to please hard core genre fans but leave everyone else feeling lost in space. The mid-level cast and lack of a well-known underlying property will be additional box office drawbacks for this latest joint venture from Resident Evil series partners Constantin Film and Impact Pictures. Ancillary markets, though, should produce decent returns.
Over-acting is endemic
This weekend's wide North American opening through Overture Films produced a smaller than expected estimated gross of $4.4m, perhaps because the R-rated space outing was competing with PG-13 sci-fi entry Surrogates. But distributors that have acquired the film from Summit for international territories could have more success – all three Resident Evil films did significantly better internationally than domestically – and in Germany Constantin will be helped by local recognition for native son director Christian Alvart and supporting actor Antje Traue.

Most of the action takes place aboard a vast Noah's Ark space ship transporting thousands of humans from the over-populated Earth to a distant Earth-like planet. When Payton (Dennis Quaid) and Bower (Ben Foster) wake up from space hibernation to take their shift crewing the vessel, they find the ship apparently deserted and rapidly losing power.

Bower sets off to repair the nuclear power source and along the way meets up with other desperate crew members: a tough cookie scientist (Traue), a buff Vietnamese agricultural expert (Cung Le) and a crazy cook (Eddie Rouse). Guiding Bower's mission by radio, Payton encounters a twitchy young officer (Twilight's Cam Gigandet) who seems to know more about the ship's state than he's letting on.

The real problem, however, is the horde of demonic-looking creatures who are occupying most of the ship.

Alvart, who made a mark with his 2005 German-language thriller Antibodies, wastes little time on build-up, keeping the action fast and loud as Bower and co work their way through the ship's dingy tunnels. Shooting short takes in semi-darkness gives the action intensity, but makes it very hard to follow.
Alvart fails to make much sense of the backstory and the psychological elements in the screenplay by Travis Milloy (who previously wrote and directed straight-to-video action movie Street Gun, aka Thugs). Vague explanations of what happened to the ship and where the creatures came from – 'pandorum,' a kind of spaceship cabin fever, apparently started the trouble – add little dramatically and get tiresomely confusing.
Over-acting is endemic. Quaid can't do much with his very limited role, and Foster seems miscast. Shot at Germany's Studio Babelsberg and in an abandoned Berlin power plant, using mostly real sets and locations rather than digital enhancements, the film has an overly familiar space-industrial look.
To sign up for Screen's weekly Reviews Newsletter with all the week's new releases, international openings and full festival reviewsdelivered free to your mailbox every Friday, please click HERE

Production companies
Constantin Film
Impact Pictures

US distribution
Overture Films

International sales
Summit Entertainment

Producers
Jeremy Bolt
Robert Kulzer
Paul W S Anderson

Screenplay
Travis Milloy

Cinematography
Wedigo von Schultzendorff

Main cast
Dennis Quaid
Ben Foster
Cam Gigandet
Cung Le
Antje Traue
Eddie Rouse