Incarcerated Russian filmmaker Kirill Serebrennikov sends his latest drama to Cannes Competition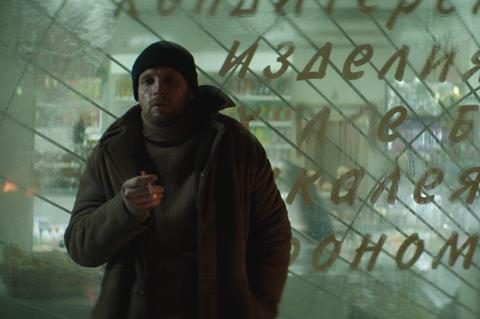 Dir: Kirill Serebrennikov. Russia, France. 2021. 146mins
For the second time in succession, the theatre and film director Kirill Serebrennikov is unable to accompany a Palme d'Or contender to Cannes. For the first, 2018's Leto, he was under house arrest; this time, he's serving a suspended prison sentence and forbidden to leave the country, for charges many feel have been trumped up against him by the state because of the political nature of his work.
A dark cocktail of fever and creativity
Petrov's Flu certainly paints a sorry picture of life in Russia. Adapted by Serebrennikov from Alexey Salnikov's award-winning novel, it suggests a country so morally squalid and economically impoverished that 'post-Soviet' might as well read as 'post-apocalyptic'. The story has a certain, coincidental currency – for the flu, read Covid; but the virus here is nothing compared to the rot already in place, whether imagined by the film's delirious protagonist or not.
That said, Petrov's Flu is not as potent as it might have been. At its best, it's signature Serebrennikov: ambitious, eccentrically amusing, visually flamboyant. But the film's radical potential is ultimately diluted by its freewheeling nature. The result, marked for a Russian release in September, has enough panache to see it continue to other territories, though some audiences may ultimately find it too woolly and perplexing.
It's set in the Urals in the early 2000s, where garage mechanic and comic book artist Petrov (Semyon Serzin) is in the grip of an almighty influenza; constantly coughing, hardly able to stay on his feet. "You look like you have cancer," observes a fellow bus passenger, which may be the kindest comment he receives throughout the film.
On the bus the mood is ugly, the passengers riling against the government, immigrants and each other. On the street, it's worse: as the bus stops, Petrov is dragged off, handed a machine gun, and joins a squad that mows down a group of prisoners. The city seems to be in the grip of violent insurrection.
Or is it? This shocking moment is the introduction to Petrov's imagination, a dark cocktail of fever and creativity that makes following his path a tricky experience. Of course, the spaceships hovering overhead have leapt straight out of Petrov's comic books; but the dystopian urban landscapes and the bitter, aggressive, bigoted burghers are viscerally present. Like Salnikov, and Serebrennikov, the artistic Petrov is merely riffing off his source material.
Petrov's nocturnal journey through the city with maverick friend Igor (Yuri Kolokolnikov), initially in the back of a borrowed hearse, will typify the fine line between reality and fantasy. Meanwhile, his librarian ex-wife Petrova (Chulpan Khamatova) appears to be a very real serial killer, targeting abusive men in her bright green coat. Though Petrova too has her flights of fancy, both comic (wild sex amid the bookshelves while the literature society listens to a song about whales) and chilling, as when she appears to cut her son's throat with a kitchen knife.
Eventually both Petrova and the boy also start to feel ill. While there are reports of sickness elsewhere, it's worth remembering that novel and script predate the pandemic. At heart this is about a family – the couple still hanging in there, dealing with the grey drudge of their everyday lives, bonding in crisis as their son's condition worsens. And family is the subject of Petrov's vivid dreams, of his own, warring parents, and a New Year children's party whose Father Frost and Snow Maiden really shouldn't bring their emotional baggage to proceedings.
Using a muted palette, for interiors whose walls are often crumbling and graffiti strewn, production designer Vlad Ogai creates a milieu that offers only blandness or dilapidation. Within this, Serebrennikov, editor Yuriy Karikh and cinematographer Vladislav Opelyants (lighting atmospherically from any prop that comes to hand) have a field day in essaying a narrative that constantly segues between characters, places and time, often within the passage of a single shot or a magical cut.
The standout from a number of technically dazzling sequences is an unbroken shot of some 18 minutes that follows Petrov and a disenchanted, suicidal writer (Ivan Dorn), from an office building to an elevator, down into a garage, into the snow, into an apartment and back into the snow. Thematically, it brings to mind the Coens' deep dive into the tortured creative psyche in Barton Fink; the sense of futility is potently expressed.
Of the two leads, Khamatova's performance is the most engaging and her character's personality merits greater exploration. So it feels like a major misstep for the adaptation's final third to leave the Petrovs for the already distracting rabbit hole of her husband's childhood. With the long, drawn-out account of Father Frost and the Snow Maiden, the ramble finally becomes wearisome and Petrov's Flu becomes less than the sum of its many parts.
Production company: Hype Films
International Sales: Charades: pierre@charades.eu
Producers: Ilya Stewart, Murad Osmann, Pavel Burya
Screenplay: Kirill Serebrennikov, adapted from the novel The Petrovs In And Around The Flu by Alexey Salnikov
Production design: Vladislav Ogay
Editing: Yuriy Karikh
Cinematography: Vladislav Opelyants
Music: Aidar Salakhov
Main cast: Semyon Serzin, Chulpan Khamatova, Yuri Kolokolnikov, Ivan Dorn, Yulia Peresild, Yuriy Borisov