Dir. Soi Cheang. 118 mins, Hong Kong, China, Thailand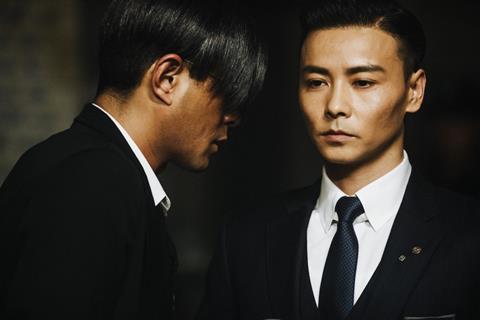 A sequel in name only to Wilson Yip's 2005 film, Soi Cheang's SPL2: A Time For Consequences nevertheless recaptures the exhilarating energy of the original, expanding from Hong Kong to encompass Thailand's criminal underworld. Showcasing a raft of top-tier martial artists, including Tony Jaa, Wu Jing and Max Zhang, Cheang's film should transcend its narrative flaws to play strongly, both at home and to broad genre-loving audiences internationally.
This is a film brimming with audacious spectacle from start to finish.
SPL (also known as Sha Po Lung and Kill Zone) was a frenetic yet somewhat downbeat contemporary martial arts flick that pitted Sammo Hung's triad boss against Donnie Yen's virtuous detective. Yip's film also introduced audiences to the talents of Chinese martial artist Wu Jing, whose silent, white-clad mercenary proved Donnie Yen's worthy opponent. Earlier this year, Wu's Wolf Warrior - a military-infused action film which he directed as well as starred in - topped the Chinese box office, ultimately taking more than US$85million, and his lead role in SPL2 will further bolster his box office credentials on home turf.
More than advancing Wu Jing's career, SPL2 is also notable for resuscitating Tony Jaa's faltering ascendency to martial arts super-stardom. After Ong-Bak (2003) and Tom Yum Goong (2005), both directed by Prachya Pinkaew, Jaa was heralded as the next big thing in action cinema. However he then suffered from a string of falling-outs, contract disputes and personal crises that saw him retreat from the industry and, temporarily at least, become a Buddhist monk.Recent years have seen Jaa re-engage with the industry in films such as Tom Yum Goong 2 (2013), Skin Trade (2014) and a brief turn in Fast and Furious 7. SPL2 sees Jaa at his most electrifying and charismatic, displaying a surprising dramatic range throughout the film.
Wu plays Hong Kong undercover cop Kit, who has developed a serious drug problem in his efforts to take down ailing organ trafficker Hung (Louis Koo). When his identity is compromised during a police sting, Kit is stashed in the Thai prison Hung uses as a front, under the watchful eye of its corrupt warden, Ko (Max Zhang). Hung demands a trade - Kit for Hung's brother, Bill (Jun Kung), whom the gangster needs for his own urgent heart transplant. Kit's handler and uncle Wah (Simon Yam) is emotionally compromised and stalls, angering his superiors and further endangering Kit's life.
Meanwhile, Thai prison guard Chai (Tony Jaa) has a young daughter, Sa (Unda Kunteera Thordchanng), who is suffering from leukaemia, and the only matching donor is in Hong Kong. After stealing the donor's number from the hospital, Chai enlists new inmate Kit to help him make the call, unaware that the donor is in fact Kit.
Considering the number of characters and disparate plot threads vying for attention in SPL2, director Soi Cheang and scriptwriters Leung Lai Yin (Revenge: A Love Story, As The Light Goes Out) and Wong Ying do a fine job of maintaining clarity and coherence, even when extensive flashbacks are employed during the opening act. That is not to say they make things easy. The entire narrative rests on the unfathomable coincidence that the one person capable of saving young Sa's life has been dumped right in her father's lap.
The script includes other stumbling blocks, such as an over-reliance on the world's most accurate translation mobile app; the use of a character's Down's Syndrome as comic relief; the younger generation's language-bridging fluency in "emoji", or the aching irony that the head of an international organ trafficking syndicate is himself in dire need of a transplant. There's also a brief appearance from an atrocious CGI wolf. But Cheang and his team never forget that they are making a full-thrust action movie, with an intimidating legacy to uphold. While Cheang scored big in China with 2014's The Monkey King, SPL2 has far more in common with the director's earlier work, such as 2009's Accident.
Each of the film's numerous action sequences is given a unique look and tone, thanks to photography from Kenny Tse and restrained editing from David Richardson, who allows the fights (via action director Li Chung Chi) to play without needless interruptions. One particular sequence utilises a single, unbroken tracking shot through the incendiary midst of a full-scale prison riot (one suspects in an attempt to one-up last year's The Raid 2). Another memorable sequence sees a wounded Wah and Kit see off a warehouse full of would-be butchers with nothing more than a hatchet and a power ballad.
SPL2 never shies away from the bone-crunching pay-offs of these encounters. Arms are broken, hands are crushed, blades are forced through skin and flesh, fingers are cut off, and as much as the film serves as a triumphant fanfare for all three of its principals, SPL2 still finds time to throw the spotlight on new talent. Zhang Chi, all but unknown before now, pops up as a ferociously ruthless assailant with a penchant for short-bladed knives. His two scenes manage to be among the most talked-about moments in a film brimming with audacious spectacle from start to finish.
Production company: Tin Tin Film Production Limited
International Sales: Bravos Pictures Limited, ricky.tse@bravospictures.com
Producers: Wilson Yip Wai Shun and Paco Wong
Executive Producers: Alvin Chau, Alex Dong, Chen Yi Qi, Yu Dong, Andrew Chu
Screenplay: Jill Leung Lai Yin, Wong Ying
Cinematographer: Kenny Tse Chung-to
Editor: David Richardson (HKSE)
Production design: Bruce Yu Ka-on
Action Director - Li Chung Chi
Main cast: Tony Jaa, Wu Jing, Max Zhang Jin, Simon Yam, Louis Koo, Ken Low, Jun Kung, Dominic Lam, BabyJohn Choi, Ai Wai, Philip Keung, Zhang Chi, Aaron Chow, Kaman Yuen, Unda Kunteera Thordchanng