Andrew Lau brings his action credentials to this dramatisation of the 2018 Sichuan Airlines incident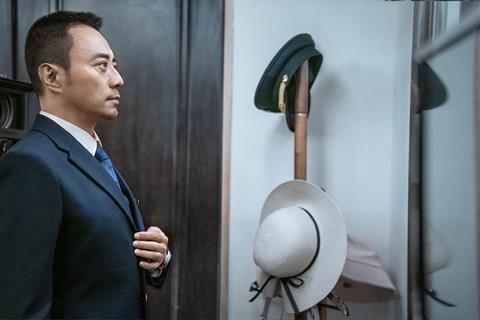 Dir: Andrew Lau. China. 2019. 111mins
May 14th, 2018. A routine Sichuan Airlines flight from Chongqing Jiangbei airport to Lhasa in Tibet faced a nerve-shredding emergency when the cockpit windscreen shattered at 30,000 feet, somewhere over the Tibetan Plateau. This real-life event is the inspiration for a corny but enjoyable disaster flick which makes up for what it lacks in polished CGI with a rattling pace and plenty of bracingly authentic scenes of screaming passenger panic.
The brisk editing doesn't linger on anything long enough for the cracks to show
In the capable hands of prolific action director Andrew Lau (the Infernal Affair trilogy), the film hits all the story beats familiar from aviation crisis movies like Sully and Flight. But it still manages to keep a shuddering tension throughout the picture, whether or not the final outcome is known beforehand. In fact, that has been no barrier for Mainland Chinese audiences, who flocked to the picture during China's National Day holiday (October 1 to 7). Outside of China, the broad brushstrokes of the score and the cheerfully shameless approach to emotional manipulation might limit the pictures break out potential.
We are left in no doubt about the moral fibre of Liu Changjian (Zhang Hanyu), the steely, unflappable captain of flight 8633. Before he leaves for work, he kisses his daughter, promises to be back in time for her birthday party and then – the icing on the model parent cake – gently applies eye drops to the adorable rescue pup which will be his daughter's surprise present. His crew includes Xu Yichen (Ou Hao) a brash young first officer who postures in mirror shades and smirks his way through the on board safety checks that Liu, a former military pilot, diligently performs. In one of several emphatic pieces of foreshadowing, Liu sternly lectures his co-pilot, "When you think nothing will go wrong, something will go wrong. Every move in the cockpit must be smooth and precise."
In the cabin, the passengers' needs are met by a polished team of stewardesses, lead by the serene inflight service manager Bi Nan (Yuan Quan). The crew runs as a well-oiled machine – Nan rehearses her girls in their panic mantra: "Please trust us, we are trained professionals." "Let's hope we never have to use it," smiles one.
The camera scurries through the pre-boarding passengers, offering glimpses but little in the way of characterisation. We flit past, amongst others, a pouting instagrammer fluttering at her camera phone; a mother and son in traditional Tibetan garb; a brash first class passenger barking his way through an argued phone conversation; and a dignified old-timer who, we later learn, is a former soldier travelling to pay tribute to his fallen comrades.
In truth, in-depth passenger character detail would only serve to slow down the propulsive pace of the story, which cuts breathlessly between on board chaos and clench-jawed tension in various air traffic control facilities. The incident itself, which leaves First Officer Xu dangling out of the cockpit window, is thrillingly executed, as is the buffeting turbulence which rattles the passengers around the cabin like beans in a can. Less effective are the external shots, in which the battered plane is unpersuasively superimposed against a storm which is described as being like "flying into a blender". Fortunately, windscreen aside, the brisk editing doesn't linger on anything long enough for the cracks to show.
Production companies: Beijing Bona Film Group Company Limited, Alibaba Picture Company, Huaxia Film Distribution Company
International Sales: Distribution Workshop dw@justcreative.studio
Producers: Huang Xiang, Jiang Defu, Quji Xiaojiang, Xu Zhiyong, Dong Yu
Screenplay: Yu Yonggan
Cinematography: Yuen Man Fung
Editor: Azrael Chung
Music: Chan Kwong-wing
Main cast: Zhang Hanyu, Yuan Quan, Ou Hao, Du Jiang, Zhang Tianai, Shu Chen, Li Qin, Zhang Yamei, Yang Qiru, Gao Ge