Intriguing profile of self-proclaimed master low-budget filmmaker Stephen Groo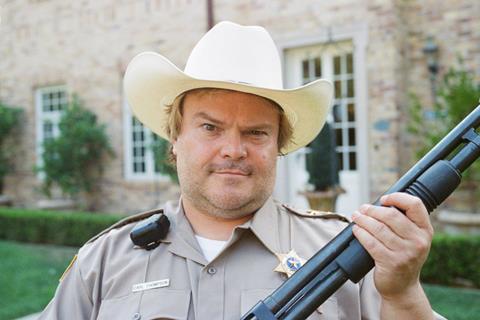 Dir Scott Christopherson. US. 2018. 98mins
The movie industry attracts more than its fair share of cockeyed dreamers but few are as dogged or delusional as Stephen Groo, the intrepid creator of dozens of jaw-droppingly awful micro-budget features. The Insufferable Groo charts his tireless efforts to remake his human/elf fantasy love story The Unexpected Race (2004) with a half-decent budget and a star cast.
Christopherson's attempts to understand Groo's past tugs the film towards potentially more serious material
Groo is an easy target for ridicule, and director Scott Christopherson (Peace Officer) provides a fair amount of hilarity at his expense in a jaunty, jocular documentary complete with amusing animated sequences. He also tries to convince the sceptical viewer that Groo's plucky efforts deserve to be taken seriously. The result is entertaining and intriguing up to a point but, like Groo's films, a little of it goes a long way. There is still ample cult potential in a film that has similarities to American Movie (1999) and seems tailor-made for mirthful Midnight Madness viewing.
Jared Hess (Napoleon Dynamite, etc) is one of the film's producers and a champion of Groo's work in which giddy, gung-ho enthusiasm attempts to triumph over the lack of any discernible filmmaking talent. A generous soul might feel that the likes of She-Hulk, Circle Of Fire: The Dark Lord and Challenge Of Faith fall into the so-bad-they-are-good category but from the ample clips on display they are just plain bad.
Groo's body of work makes Tommy Wiseau look like Tarkovsky as he shows little regard for continuity, coherence or convincing performances. The first irony in The Insufferable Groo is that it is based around the chapters in a 2005 Acting Workshop video in which Groo pontificates on the art and craft of acting. At the start of the documentary Groo claims to have made around 166 features, and Christopherson can't resist poking fun with sarcastic subtitles that include "Groo Meets A Producer For The First Time".
The conceited, staggeringly narcissistic Groo has a rock solid belief in himself, boasting of his ability to race through 146 shots in a day, improvise his way out of any corner and drive his crew and non-professional cast into the ground. You have to admire his unshakeable self regard and constantly expect him to declare: "I Am Groo!". Your heart goes out to those around him. He is 40 years old, unemployed with four sons. It is his loyal wife Sherry who provides the only family income. They live rent free in her parents apartment with Groo entirely focused on his filmmaking.
Christopherson's attempts to understand Groo's past and the forces that have shaped his personality tugs the film towards some interesting and potentially more serious material. That element is soon eclipsed, however, by the continuing saga of Groo's battle to mount the new version of The Unexpected Race and snag Jack Black for his cast.
Groo is a far from sympathetic figure at times, especially in his treatment of an unpaid cast and crew, and yet he commands a mystifying amount of loyalty. When Groo fan Jack Black comes on board for a day's shooting, it is as if all his Christmases have come at once. Christopherson also seems to have fallen under his spell. He may mine the rich comic moments in Groo's grand delusions but he winds up with a grudging affection for him. The rest of us may not be as readily convinced.
Production company: Saint Cloud
International sales: Ben Braun, Submarine ben@submarine.com
Producers: Jared Hess, Jared Harris, Eric Robertson
Editing: Renny McCauley
Cinematography: Tim Irwin, Jack Allred
Music: Eric Robertson
Features: Stephen Groo, Jack Black, Jared Hess