From Iran, director Mohammad Rasoulof orchestrates a cautionary tale in four chapters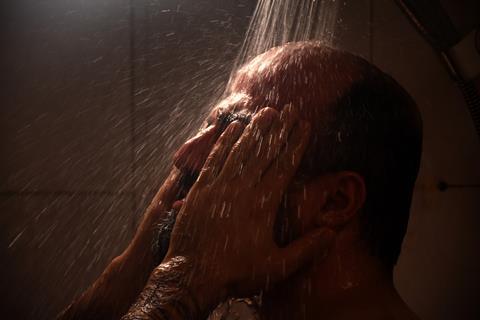 Dir/scr. Mohammad Rasoulof. Germany/Czech Republic/Iran. 2020. 150mins
Like his colleague Jafar Panahi, Iranian director Mohammad Rasoulof is forced to find ever more ingenious ways of making films. The latest in a series of restrictions on his creative and personal freedom by the Iranian authorities came when Rasoulof was sentenced to a year in prison in July 2019. Though the sentence was never carried out, he has been unable to travel to Berlin, where this latest feature premiered in Competition, winning the Golden Bear, because his passport, confiscated in 2017, has not been returned.
The only power citizens have in the face of tyranny is the power to say no.
That's the background to a film that was shot as a series of stitched-together shorts, some by assistant directors deputising for Rasoulof in order to fly under the government radar. And although There Is No Evil is a brave and impassioned work, the seams can show through. The director's last two films, Manuscripts Don't Burn and A Man of Integrity, served up political exposé in a tense thriller package. In contrast, this collection of cinematic short stories revolving around Iran's death penalty, conscientious objection and the question of how to preserve one's moral sanity in the face of a repressive regime, can feel loose and uneven.
If only the whole film had maintained the promise of the first of its four named chapters, which are separated by short blackscreen intervals. This relatively short section focuses on Heshmat (Ehsan Mirhosseini), a family man in Tehran who we see going about his daily life, picking up his schoolteacher wife from work and their young daughter from school, paying bills, shopping, visiting his elderly mother, and tenderly helping his wife to dye her hair for a wedding the two are due to attend.
A devastating final sequence, revealing the nature of Heshmat's job, uncovers the strain behind his attempt to be the good and loving father of a 'normal' Westernised family and acts as a powerful metaphor for the trade-off between conscience and comfort that so many regimes impose on those they hold sway over.
Nothing in the two hours that follow quite matches this tour de force. Part Two, set in a dormitory shared by young soldiers billeted in a Tehran prison where executions are carried out, starts out feeling like a stage play and ends up becoming an action thriller. At its centre is Pouya (Kaveh Ahangar), a conscript desperate to avoid the duty he's been charged with – pulling the stool out from under a man sentenced to hang. Parts Three and Four are both set in the countryside. Three revolves around Javad (Mohammad Valizadegan), a soldier who has travelled to the house of his fiancée, Nana (Mahtab Servati) to propose to her on her birthday, while the final instalment is set in an arid agricultural landscape where Bahram (Mohammad Seddighimehr), a country doctor, has summoned his young niece from Germany to tell her a secret.
The Pouya thread at first appears to be tightly enmeshed with There Is No Evil's powerful opening chapter: at this stage, we're looking forward to a Rubik's cube of a film in which each of the four chapters adds new elements to a complex story. That's not the case: the four segments turn out to be loose and increasingly contrived variations on a theme. There's no faulting any of the actors, however, or the visual sheen of a film that is often absorbing despite its script issues.
In the last two chapters, in particular, the weakness of the storyline is compensated for by a meditation on rural life that has little to do with the film's main lesson, as voiced by one of Nana's family members in Part 3 – that the only power citizens have in the face of tyranny is the power to say no.
Production companies: Cosmopol Film, Europe Media Nest, Filminiran
International sales: Films Boutique, contact@filmsboutique.com
Producers: Mohammad Rasoulof, Kaveh Farnam, Farzad Pak
Production design: Saeed Asadi
Editing: Mohammadreza Muini, Meysam Muini
Cinematography: Ashkan Ashkani
Music: Amir Molookpour
Main cast: Ehsan Mirhosseini, Shaghayegh Shourian, Kaveh Ahangar, Alireza Zareparast, Salar Khamseh, Darya Moghbeli, Mahtab Servati, Mohammad Valizadegan, Mohammad Seddighimehr, Jila Shahi, Baran Rasoulof