The managing director of Cimarron Group Asia talks to Liz Shackleton about introducing aspects of Western-style marketing to Asia.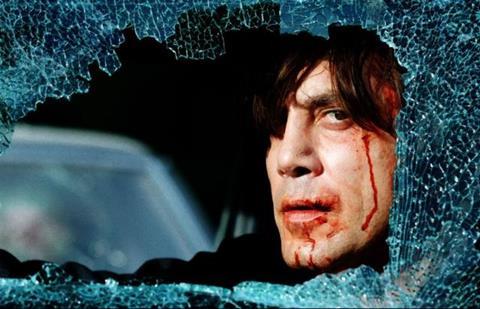 Senn Moses is managing director of Cimarron Group Asia, the Singapore-based arm of Hollywood marketing agency Cimarron Group, which has worked on films such as Avatar, Twilight, the Ice Age franchise and No Country For Old Men (pictured).
Moses established the Singapore office on the invitation of the Media Development Authority (MDA) in 2008, and now aims to bring the company's marketing expertise to Asia's booming production industries, working closely with local producers and distributors. The company recently announced a strategic tie-up with Singapore's Homerun Asia, founded by Daniel Yun, and is now in talks with other potential partners.
Which aspects of Western-style marketing do you aim to introduce to Asia?
If I were to boil it down – working with our clients we bring innovative creative that effectively connects with audiences and drives them to opening nights. What we see happening across Asia is three core similarities: more competitors on opening night; a growing sophisticated audience base, by which I mean they have more options, and the third is a focus on the audience.
What's important now that the marketplace is more competitive is knowing how to speak to audiences in a relevant and compelling way to attract them on opening night. And that doesn't mean just doing a great, effective trailer. It also means communicating with them by mobile, segmenting them into strategic clusters, communicating with them where they live and how they socialise. Because if you don't extend that, then you're not really going to connect with them.
How will you roll out Cimarron in Asia?
We will always in our first steps identify and work with a local partner for the best insight into the nuances and contours of the local market. We already have a relationship with Homerun in Singapore and we'll also do that in the other markets we go into, including China, India and South Korea.
Within that, our US team will be doing the work in association with our local partner, and also conduct training and knowledge transfer to our local partner. So right from the get-go, we'll have 200-plus expert people in North America, involved in all aspects of international marketing and creative development, helping us to build from a local base.
How do marketing budgets in Asia compare to the US? Will you tailor your services to take into account the region's lower spend?
First and foremost, the strategic alliances with local partners are key to this because eventually we'll be doing the work locally, which will allow us to keep things within the market place pricing. But that said, I do believe there's going to be a bit of a learning curve on both ends – for us in terms of what is a fair and balanced price for great effective work, and for the client in terms of the value of marketing efforts. Because what we're actually selling our clients is a partnership and a strategic creative advantage, and obviously there has to be a price for that. But then a fair and balanced price.
What kind of new media marketing do you currently see in Asia and how can it be improved?
New media is definitely key and an area that is exciting for Asia, as culturally it's already very entrenched and offers lots of opportunities and adventures. Personally I believe that mobile provides the most opportunity, even more than online, because in some Asian countries there isn't much of an infrastructure for groundlines. So mobile in Asia is much more sophisticated and people use cell phones for many more things than is even is done in the West.
Here's a nice demonstration of how to reach people, especially in Asia. A friend of mine was in Thailand and his nanny, who had never been to a movie theatre before, was going to see Twilight, and she knew about the movie because of her mobile phone. Personally I think in five years time, the smart phone is where everyone will be at – the ability to access the internet, live streaming of video etc. And the thing we're noticing is that upgrading to new phones, new technology, the turnaround is much quicker in Asia than I've seen in America.
Could you create a global campaign for a Chinese or Bollywood film?
Our clients today are global marketers and global distributors, and many times they hire us for both the North America work and the international work. So we're already familiar with doing that. We see a growing global demand for great stories and at the same time Asian films are becoming more sophisticated – some really great stories are coming out of these countries. We'd love to work on a China blockbuster that deserves to go around the world and hopefully we'll be in the right position to do that offer.