David Mackenzie talks about being "punch drunk on curveballs" and the Stasi of the film world at the Galway Film Fleadh.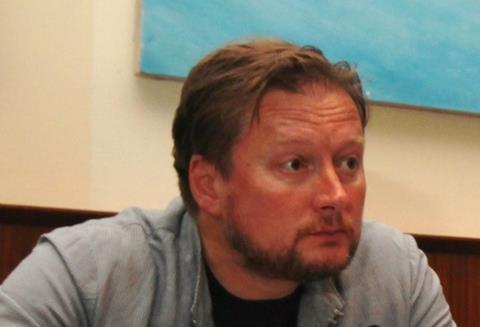 "I'm not a master, I'm a student", prefaced the modest David Mackenzie at his Galway Film Fleadh director's masterclass yesterday morning. " I hope this isn't too boring," he cautioned.
No chance.
I was among the audience which greatly enjoyed the three-hour insight into Mackenzie's career and perspective on filmmaking, including snippets from recent films Perfect Sense and You Instead, the latter of which incredibly Mackenzie shot in only four days.
Among the nuggets from Mackenzie were his dislike of bond companies, which he called "the Stasi of the industry" (in particular for making him cut one third of passion project Young Adam two weeks before shoot), his preference for shooting on digital and the awkwardness of shooting his brother Alastair in a sex scene (The Last Great Wilderness): "It was virtually pitch black so they were fumbling around quite naturally but the off-camera direction definitely broke the spell."
Mackenzie stressed flexibility as one of the most important qualities in a filmmaker. Shooting is often about "harnessing disappointments," he said. When things don't go as expected on set a director needs to be "an antenna for opportunities." In my favourite quote of the session Mackenzie talked of being "punch-drunk on curveballs" at some points in his career (second feature Young Adam was severely disrupted by the Foot And Mouth outbreak in the UK).
The director also spoke interestingly about the challenge of working with three actors with very different approaches to their craft on that same film. Mackenzie described how Peter Mullan took a method approach, Tilda Swinton intellectualised and physicalised her role to a great extent, often repeating actions and movements to understand her character, while the raw Ewan McGregor took a more spontaneous approach.
Mackenzie admitted a "fundamental terror of being unemployed." In addition to the projects already announced on ScreenDaily, Mackenzie said he is planning an "experimental piece" later in the year with brother Alastair and Gavin Mitchell from You Instead.
The masterclass is due to be available as a podcast on the Galway Film Fleadh website in the coming weeks.