In a troubled economic landscape, US talent managers are increasingly producing and packaging projects for their clients — but some agents are complaining of a land grab. Sharon Swart reports.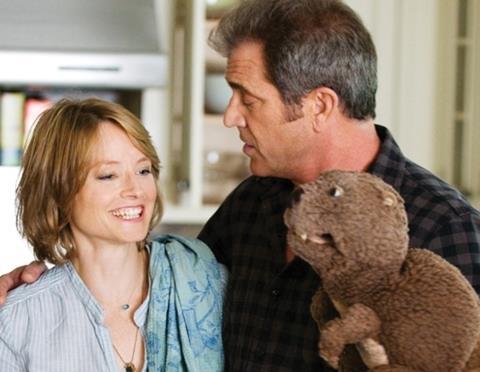 Talent managers have long been the whipping boys and girls of Hollywood. They are often derided as "baggage" looking for a producer credit — or simply as baggage—handlers. So perhaps more than most, managers are keenly aware of the necessity to prove their worth. They speak of being "entrepreneurial", "adding value" and finding "strategic opportunities" for their clients.
Still, in these challenging economic times, managers are finding a renewed appreciation for their skills. Their job is to help shape careers and look at long-term goals, whereas agents make deals. Some managers report they are now seeing talents turning to them for a career tweak or to help find new ways forward while business is slow.
"With the contraction in the marketplace, there is a sector of the artist community that wouldn't spend more money on a manager right now, but others are doing the opposite," says Michael Sugar (pictured), a manager of writers and directors at Anonymous Content, who added Steven Soderbergh, Richard Linklater, William Monahan and Scott Z Burns to his client list recently.
"The downturn in the economy is actually good for some managers," agrees another key rep. "Talent would rather pay more and make something than just pay 10% to an agency and fall between the cracks."
Producing benefits
Clearly tensions continue in the representation business, as financial disparities exist due to the way the business is structured. By law in the US, only agents can procure work for their clients but cannot also produce that work. "The economics [of management] are the same as an agency, it's a 10% business," Sugar explains. "But we're not in the volume business. We have 10, 15 or 20 clients, not 30, 40 or 50 clients like agents do. And we don't benefit from packages and television."
Then again, managers are allowed to produce along with their clients, while agents are barred from doing so. Customarily, when -producing fees are higher than commissions, managers will generally take that fee instead of their 10%.
In the current climate, where most clients are not bringing in the commissions they used to, agents are complaining about a "land grab" by managers who are eager to produce because of a potentially bigger payday.
"There are artists that wouldn't spend more on a manager right now, but others are doing the opposite"

Michael Sugar, Anonymous Content
Given the economic realities, "there is a lot of pressure to produce", admits one manager (there is also talk of some managers reducing their commission fee to acquire or retain clients). Deal-makers and producers in turn claim that certain managers do not necessarily earn a producer credit but receive it because of their assoc-iation with a particular -client.
It is likely a key reason why managers have started to put such an emphasis on developing material and projects in-house. If they create the opportunities for their clients, not only do they have more creative and financial leverage but other parties cannot say a manager got a free ride.
Manager Paul Young, a partner in Principato -Young, says it still is not easy for managers to secure equal billing or pay if they are not on set every day. "With the downward -pressure on budgets, any -producer that's perceived as non-essential by the financier — whether a TV studio or a movie studio — has a lot of pressure to reduce their fee. The community is much harder on manager-producers who don't really earn their role as a producer-producer."
As the Hollywood studios trim their development slates, a number of management companies are packaging projects to a more advanced stage before taking them to studios. They are -encouraging writers to develop scripts on spec and assembling projects to the point where a studio/financier can decide relatively quickly whether or not to put something into production.
"Unless you have your entire spec script crewed up from star to prod-uction assistant, the studios are not buying," says Ilan Breil, who represents writers including Steve Conrad at The Collective.
Developing projects
Management 360, which is composed of nine partners and 16 managers overall, focuses on generating material and finding properties to develop with its clients and others. Earlier this year, it launched MG/360, a 50/50 production partnership with producer Mark Gordon. It also continues to produce under its in-house banner Film 360.
Among Management 360's recent projects is the Patricia Highsmith novel Deep Water. The company showed it to numerous clients and ended up bringing non-client Steve Zaillian into the creative team, attached Mike Nichols to direct and sold it to Fox 2000.
Anonymous Content has been hatching its own film packages for some time. In the case of Rendition, The Beaver (pictured) and the recently shot Everybody Loves Whales, Anonymous worked with writer clients to develop these properties, assembled other elements internally or with other partners, and then brought them to the studios par-baked.
"UK agents didn't want clients to have Hollywood managers…we've shown them how we can add value"

Tom Lassally, 3 Arts Entertainment
On Whales, Anonymous' Sugar and company head Steve Golin, who is an established producer, worked with screenwriter clients Jack Amiel and Michael Begler to update a script they had written more than a decade ago. The Anonymous team then brought it to Warner Bros, which had a short window to decide to make the film and ultimately passed. The picture went to Universal and Working Title and shot in Alaska this autumn with Ken Kwapis directing a cast including Drew Barrymore, John Krasinski and Ted Danson.
Management companies are also looking overseas to broaden their client lists and development rosters.
A longtime US comedy bastion, 3 Arts Entertainment, sold All You Need Is Kill, an action project based on a Japanese book, to Warner Bros earlier this year. The management company optioned the book and arranged for writer Dante Harper (a Management 360 client) to develop the script. Along with a Japanese partner, 3 Arts pitched it as producers and sold it to Warner, where Doug Liman is now on board to direct.
3 Arts counts UK actors such as Robert Pattinson and Steve Coogan among its clients. "For a while, British agents didn't want their clients to have Hollywood agents, much less managers," says 3 Arts' Tom Lassally. "Now that the business is so different, we've been able to show them how we can add value."
LEADING HOLLYWOOD MANAGEMENT COMPANIES
Anonymous Content
Head Steve Golin
Key clients Bill Condon, Dana Fox, Cary Fukunaga, David Frankel, John Hillcoat, Gavin Hood, Samuel L Jackson, Joe Kosinski, Richard Linklater, William Monahan, Nicolas Winding Refn, David Slade, Steven Soderbergh, Marc Webb, Robin Wrigh
Phone: (1) 310 558 6000
Website: www.anonymouscontent.com
Brillstein Entertainment Partners
Heads Jonathan Liebman, Cynthia Pett-Dante
Key clients Amy Adams, Jennifer Aniston, Kate Beckinsale, Courteney Cox, John Dahl, Vin Diesel, Zach Galifianakis, Seth Gordon, Brian Helgeland, Adrian Hodges, Michael Hoffman, Patrick Hughes, Rhys Ifans, Aaron Johnson, Laura Linney, Emily Mortimer, Gwyneth Paltrow, Anna Paquin, Brad Pitt, Natalie Portman, Carl Rinsch, Mark Ruffalo, Zoe Saldana, Adam Sandler, Rachel Weisz, Anthony Zuiker
Phone: (1) 310 275 6135
Industry Entertainment
Partners Keith Addis, Sara Bottfeld, Eryn Brown, Bill Butler, Sandra Chang, Andrew Deane, Dianne Fraser, Helena Heyman, Tracey Murray, Dan SpiloKey clients Alexandre Aja, Zach Braff, Michael Brandt and Derek Haas, Wes Craven, Ted Danson, Paul Dano, Calista Flockhart, Dan Fogelman, Jeff Goldblum, Melina Kanakaredes, Jane Krakowski, Mikael Hafstrom, Chris Meloni, Park Chan-wook, Kal Penn, Michael Petroni, Stephen Schiff, Matthew Weiner, Sam Worthington
Phone: (1) 323 954 9000
Management 360
Partners Suzan Bymel, Guymon Casady, William Choi, Peter Kiernan, Nicole King, Eric Kranzler, Evelyn O'Neill, Daniel Rappaport, David Seltzer
Key clients David Benioff, Mark Boal, Marc Forster, Jennifer Garner, Jake Gyllenhaal, Anne Hathaway, Salma Hayek, Taylor Lautner, Louis Leterrier, Tobey Maguire, James Mangold, McG, Julianne Moore, Kiefer Sutherland, Reese Witherspoon
Phone: (1) 310 272 7000
Mosaic
Head Jimmy Miller
Key clients Judd Apatow, Jim Carrey, Jessica Chastain, Etan Cohen, Kristin Davis, Lee Eisenberg and Gene Stupnitsky, Will Ferrell, Isla Fisher, January Jones, Tea Leoni, Robert Luketic, Adam McKay, Jay Roach, Andy Samberg
Phone: (1) 310 786 4900
Principato-Young
Heads Peter Principato, Paul Young
Key clients Will Arnett, John Cho, Rob Corddry, Ed Helms, Tom Lennon and Ben Garant, Justin Long, Jonathan Liebesman, David Wain
Phone: (1) 310 274 4474
Principal Entertainment
Partners Estelle Lasher, Marsha McManus, Meg Mortimer, Elizabeth Robinson, Larry Taube
Key clients Joe Ahearne, Alan Arkin, Ole Bornedal, Danny Brocklehurst, Ty Burrell, Viola Davis, Brendan Gleeson, Sally Hawkins, Sandra Oh, Jim Parsons, Seth Rogen, Andy Serkis, Alexander Skarsgard, Tim Sullivan, Tom Wilkinson, Steve Zahn
Phone: (1) 310 446 1466
Email: info@principalent.net
Website: www.principalent.net
The Schiff Company
Heads David Schiff, Risa Shapiro
Key clients Jeff Bridges, Kevin Bacon, Ellen Burstyn, Jennifer Connelly, Richard Dreyfuss, Idris Elba, Eminem, Heather Graham, Maggie Gyllenhaal, Renny Harlin, Kate Mara, Vincent Perez, Ryan Phillippe, Lucy Punch, Kodi Smit-McPhee, Sissy Spacek, Gwen Stefani, Liv Tyler
Phone: (1) 310 385 1960
Email: reception@theschiffco.com
3 Arts Entertainment
Heads Howard Klein, Michael Rotenberg, Erwin Stoff
Key clients Jason Bateman, Steve Coogan, Tina Fey, Mike Judge, Johnny Knoxville, Richard LaGravenese, Francis Lawrence, Chloe Moretz, Robert Pattinson, Mark Pellington, Amy Poehler, Keanu Reeves
Phone: (1) 310 888 3200
Untitled Entertainment
Heads Guy Oseary, Stephanie Simon, Jason Weinberg
Key clients Abigail Breslin, David Caruso, Penelope Cruz, Milla Jovovich, Ashton Kutcher, Jessica Lange, Blake Lively, Madonna, Demi Moore, Thandie Newton, Jeremy Renner, Hilary Swank, Naomi Watts
Phone: (1) 310 601 2100