This month, Screen begins ongoing coverage of the European book scene - always a fertile hunting ground for movie producers. Patricia Dobson previews 30 of the tastiest unoptioned books and graphic novels set for publication in 2010-11.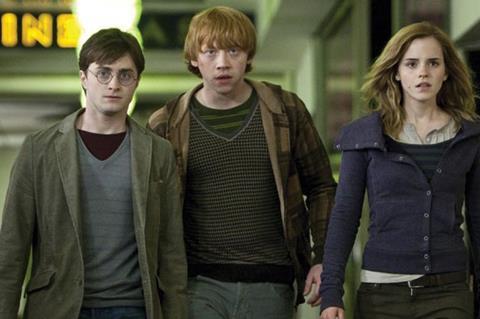 Scott Rudin and Sony Pictures finally announced that they had clinched English-language film rights to Stieg Larsson's Millennium series of books in December last year. That was 10 months after the first of three Swedish films based on the trilogy had opened in Scandinavia, and more than four years after Men Who Hate Women, the first book in the trilogy (renamed The Girl With The Dragon Tattoo in English markets) was published in Sweden. David Fincher is reported to be close to signing on to direct the US version of the story, which revolves around sociopathic computer hacker Lisbeth Salander.
It's a success story with fascinating ramifications for European literary properties. Not only are the Swedish films doing extremely good global business but a trio of US films could be on the way. For the intellectual property (IP) holders, the potential long-term returns from multiple bites on the Larsson cherry are significant. For the film-makers, Larsson's Salander character is a future perennial.
The success of Larsson's books and the ongoing book-to-film success of JK Rowling, Neil Gaiman, Alan Moore, Mark Millar and many others confirm Europe's place as a centre of literary and graphic novel properties in demand by indigenous and Hollywood producers. Even long-dead legends such as JRR Tolkien, CS Lewis and Arthur Conan Doyle have had blockbuster hits in recent years and last year Charles Dickens had a $325m worldwide hit with A Christmas Carol. Paramount, Sony and DreamWorks are partnered in Steven Spielberg and Peter Jackson's films of Hergé's Tintin books while Cressida Cowell's eight-book series starting with How To Train Your Dragon could become a major franchise for DreamWorks Animation throughout the next decade. From Kurt Wallander to Asterix and Obelix, Captain Alatriste to Adele Blanc-Sec, Bridget Jones to Judge Dredd, European literary creations are a perpetual inspiration for the world's film-makers.
With that in mind, Screen commissioned contributing editor Patricia Dobson to explore the European publishing world in 2010/11 and preview 30 of the hottest unoptioned intellectual properties due for publication in the next year. While by no means comprehensive and revolving principally around the robust UK literary arena, the selection offers a tasty menu of novels and graphic novels of all types. It also kicks off regular coverage in Screen of the synergies between film and the publishing and literary agency communities.
Mike Goodridge, Editor
After The End Of The World (Working Title)
Chris Cleave
UK publication: January 2011; Sceptre
Chris Cleave's debut novel Incendiary won a 2006 Somerset Maugham Award and was filmed by Sharon Maguire with Michelle Williams and Ewan McGregor in 2008. His second novel, called Little Bee in North America and The Other Hand elsewhere, is currently a Sunday Times and New York Times best-seller, and a film version is in the pipeline with Nicole Kidman in the lead role for BBC Films, Pretty Pictures and Kidman's Blossom Films. So it was only to be expected that Cleave's new book, about two Olympic athletes struggling to come to terms with the demands of their careers and their terminally ill son, is already getting buzz.
Contact Katie Haines, The Agency
An Adventure
Jonas T Bengtsson
Danish publication: autumn 2010; Rosinante
Given the popular appeal and acclaim that surrounded his best-selling 2007 novel Submarino, it's no surprise that interest is high in what Danish writer Jonas T Bengtsson delivers next. An Adventure is a literary novel about a father's relationship with his son, moving between 1970s Berlin and contemporary Copenhagen and between fantasy and reality. Both Submarino and his acclaimed 2005 debut, Amina's Letters, were optioned by Nimbus Films, and the former was adapted by Thomas Vinterberg in a film that premiered at the Berlin film festival this year. Bengtsson's agent attributes his appeal to film-makers to the universality of his themes and his sparse literary style which allows space for visual interpretation.
Contact Szilvia Molnar, Salomonsson Agency
The Brave
Nicholas Evans
UK publication: September 2010; Little, Brown
With the astonishing international success of the film based on his best-selling 1995 debut novel The Horse Whisperer ($187m worldwide), London-based Nicholas Evans is a writer producers are always tracking. His follow-ups, The Loop (1998) and The Smoke Jumper (2001), were also international best-sellers. Evans' next, The Brave, is the story of a man whose life is haunted by a shocking act of violence he experienced as a boy during his childhood in Hollywood. After the epic storytelling of his previous novels, this is about the quest for love and identity and, often a feature in his work, the destructive effects of the family.
Contact Caradoc King, AP Watt
The Broken-Hearted Wives Club
Lucy Cavendish
UK publication: spring 2011; Michael Joseph
Lucy Cavendish's fourth novel is a romantic comedy about three women whose husbands have left them, who regularly meet to watch a film pertinent to their lives. The book is described as classic women's fiction with a high concept which makes it eminently filmable. Cavendish's debut, Samantha Smythe's Modern Family Journal, was published in 2008 to great reviews and her second, Lost And Found, came out last year.
Contact Caroline Wood, Felicity Bryan Literary Agency
C
Tom McCarthy
UK publication: September 2010; Jonathan Cape
Described by his publisher as the cleverest young writer after David Mitchell, writer and conceptual artist Tom McCarthy's third novel, C, is a Thomas Pynchon-like drama set at the beginning of the 20th century and deals with the invention of the radio, cocaine and coincidences. McCarthy has already had success with his much-praised 2005 debut Remainder, which has been optioned by Film4. That it was first published by a small company in France and then found its way to the UK after becoming a cult novel says much about McCarthy's original writing style. His second novel, in 2008, was Men In Space, about a group of misfits chasing a stolen icon.
Contact Jonathan Pegg Literary Agency
The City Of Bohane
Kevin Barry
UK publication: March 2011; Jonathan Cape
The debut novel from Irish writer Kevin Barry, whose profile recently had a boost with the publication of his short story Fjord Of Killary in The New Yorker. Already enjoying something of a cult following for the dark and amusing tales that made up his first collection, There Are Little Kingdoms (2007), Barry's The City Of Bohane is an ambitious and imaginative story about gang warfare in an imaginary town in Ireland. It's a challenging novel, apparently, but one that could promise a lot in the hands of a director with a fantastical vision. Barry also dabbles in writing for the
screen: his short film The Ballad Of Kid Kanturk premiered at the Cork film festival last year and his feature script Memorabilia has been optioned by Parallel Pictures with John Butler to direct.
Contact Lesley Thorne, Aitken Alexander Associates
Department 19
William Hill
UK publication: spring 2011; HarperCollins
The first novel in a trilogy, this is described as Blade meets Men In Black and centres on a 17-year-old boy who gets embroiled in a secret organisation battling vampires and the supernatural in modern and Victorian London. It's the debut from young London-born author William Hill, whose background is in digital marketing for publishing companies. The US publishing rights were snapped up last month by Razorbill and the agent reports robust interest from US studios. The next instalments in the trilogy will be out in 2012 and 2013.
Contact Charlie Campbell, Ed Victor Ltd
The Facility
Simon Lelic
UK publication: January 2011; Macmillan
Brighton-based former journalist Simon Lelic's second novel is already gathering interest because of the huge attention his debut, Rupture, got from competing publishers in 2008. Picador won the bidding war to Rupture and the novel, published in January, marked Lelic out as a promising new voice in literary fiction. The story of the aftermath of a multiple shooting in a school which uncovers the grim reality behind bullying both in the classroom and in the workplace, Rupture has been optioned by Heyday Films. Lelic's next book, The Facility, is a thriller set in the near future on the eve of an election. It follows two people investigating the disappearance of those who have been struck down by a mysterious virus.
Contact Caroline Wood, Felicity Bryan Literary Agency
Ghost Light
Joseph O'Connor
UK publication: May 2010; Harvill Secker
A moving and uplifting story set in Dublin, London and New York, Ghost Light begins in 1907 with an ambitious young actress in a turbulent affair with a troubled older playwright and moves through the years following the woman's love life and successful career. The latest from award-winning Irish writer Joseph O'Connor is every bit as anticipated as his previous novels Star Of The Sea (2002) about Irish emigrants en route to America, which was optioned by Working Title Films; Cowboys And Indians (1991) about an Irish punk musician in London, and revenge drama The Salesman (1998), both optioned by Treasure Films; and his most recent, Redemption Falls (2007), set in the US Midwest after the Civil War.
Contact Conrad Williams, Blake Friedmann
The Grievous Journey Of Ichabod Azrael
Rob Williams and Dom Reardon
UK publication: from March 2011; Rebellion
This brand new comic strip will first be seen in March next year in 2000 AD, the magazine that introduced Judge Dredd, and promises to be as popular with comic fans as the previous work of its creators. Writer Rob Williams was responsible for the highly successful Low Life series and his political thriller Cla$$war, which was published outside the 2000 AD stable, is now in development with US outfit Mandeville Films. Illustrator Dom Reardon has amassed an army of fans thanks largely to his Caballistics, Inc series in 2000 AD. The new strip is a horror western about outlaw Ichabod who gets his day of reckoning at the hands of Bloody Bill Sterling and his boys in a reimagined Old West.
Contact Keith Richardson, Rebellion
keith.richardson@rebellion.co.uk
The Hand That First Held Mine
Maggie O'Farrell
UK publication: April 29 2010; Headline Review
A young woman, just graduated and in disgrace, escapes to 1950s Soho where she immerses herself in the Bohemian art scene; in the present day, a young mother struggles to forge a career as an artist. Soon, the lives of these two women are revealed to be inextricably connected. The next novel from award-winning Northern Irish novelist Maggie O'Farrell promises to satisfy fans of her previous work, with its generation-spanning narrative, complex characters and dissection of family relationships and the secrets they often harbour. Her most recent, critically acclaimed novel The Vanishing Act Of Esme Lennox (2006), is currently under option for screen.
Contact Julia
Kreitman, The Agency
Inheritance
Nicholas Shakespeare
UK publication: July 1, 2010; Harvill Secker
Award-winning author, documentary director and screenwriter Nicholas Shakespeare's next novel is a two-strand narrative which combines the story of a hapless young man who, by good luck, inherits $26m (£17m), and the history of his benefactor, an Armenian immigrant who amassed a fortune in 1960s Australia but became estranged from his daughter. It's an exploration, says his publisher, of "the temptations of unanticipated wealth, the secrets of damaged families and the price of being true to oneself". Shakespeare has enjoyed success in film: The Dancer Upstairs, which he adapted from his own 1995 novel, was filmed in 2001 by John Malkovich; his Booker-longlisted 2004 novel Snowleg is now in development with first-time director Philipp Zakrzewski with UK Film Council support; and he is adapting his book about the history of Tasmania, In Tasmania, with producer Andy Harries.
Contact Lesley Thorne, Aitken Alexander Associates
The Last Letter From Your Lover
Jojo Moyes
UK publication: July 8, 2010; Hodder & Stoughton
Jojo Moyes specialises in romantic novels and her next, The Last Letter From Your Lover, is no different. It tells of a journalist who finds a letter written in 1960 by a man asking his lover to leave her husband, a discovery which leads to her investigating their lives and questioning her own troubled affair with a married man. Moyes is a prolific author - since her debut, Sheltering Rain in 2002, this former journalist brings out almost a book a year, her latest being The Horse Dancer. While her writing is often tear-jerking, her work also has elements of surprise and genuine emotion. Her 2005 novel Ship Of Brides and 2008's Night Music were both once optioned but are available again.
Contact Tally Garner, Curtis Brown
The Life And Opinions Of Maf The Dog, And Of His Friend Marilyn Monroe
Andrew O'Hagan
UK publication: May 6, 2010, Faber and Faber
In November 1960, Frank Sinatra gave Marilyn Monroe a dog, named Maf. A dog with a broad range of interests from politics to interior decorating, Maf was Marilyn's constant companion in the last two years of her life, during which time he lived through the American civil rights movement, the space race and the rise of new liberalism. Andrew O'Hagan takes a playful look at America in the early 1960s through the eyes of his canine hero and while this promises to be much funnier than his previous work, it is likely to be no less politically engaged. The Booker-nominated Scottish writer has already seen his work adapted for stage and screen: his 1995 debut The Missing was filmed as a Channel 4 drama-documentary, while his third, Be Near Me (2006), was a hit stage play co-produced by London's Donmar Warehouse and the National Theatre of Scotland.
Contact Lucinda Prain, Casarotto Ramsay & Associates
Lights Out In Wonderland
DBC Pierre UK publication: September 2, 2010; Faber and Faber
Lights Out In Wonderland is the final instalment of DBC Pierre's trilogy of novels that kicked off with Vernon God Little, his Booker prize-winning novel about a high-school massacre, which was turned into a stage play at London's Young Vic theatre. Lights Out In Wonderland is the story of Gabriel Swift, a twentysomething philosopher-poet in a spiral of self-destruction that takes him to London, Tokyo and Berlin, culminating in a grand valedictory drinking session beneath Berlin's Tempelhof Airport. Vernon God Little, meanwhile, has been optioned by Constantin Film.
Contact Clare Conville, Conville & Walsh
My Dear I Wanted To Tell You
Louisa Young
UK publication: February 2011; HarperCollins Louisa Young is a versatile writer whose oeuvre covers the biography of Kathleen Scott, the wife of the Antarctic explorer; the Baby Love comic thrillers about the escapades of a belly-dancing Egyptophile; and the children's adventure series, Lionboy, co-written with her daughter under the pen name Zizou Corder which has been optioned by DreamWorks. Set during the First World War, My Dear is the first of a trilogy of novels and focuses as much on the women left at home as on the men away in the trenches of Flanders, in particular three women - one married, one in love, one single and with little likelihood of finding a partner. Young's work is always strong on characterisation and, with its mix of love, hope and despair and three strong female protagonists, it is likely that interest will be high in this book.
Contact Derek Johns, AP Watt
Noah Barleywater Runs Away
John Boyne
UK publication: October 2010; David Fickling Books
After the success of The Boy In The Striped Pyjamas, a best-seller translated into 37 languages and adapted into a hit film by Heyday/Miramax in 2008 ($40.4m worldwide), expectations are high for John Boyne's forthcoming children's novel. The book was inspired by Boyne's childhood growing up beneath the mountains near Dublin where he used to dream up stories of a young boy escaping from terrible danger into the forests and finding something completely unexpected there. Award-winning illustrator Oliver Jeffers, whose book Lost And Found was turned into a Bafta award-winning short, will provide the artwork.
Contact Georgina Lewis, United Agents
The One
Alexandra Potter
UK publication: August 2010; Hodder & Stoughton
With two novels already optioned for film, it's no surprise that the next from Alexandra Potter is on most producers' must-read list. Her eighth book is the story of a young British woman who, relocated to New York, meets the American she fell for 10 years earlier in Venice. When fate forces them apart and back together, she wonders why she still finds it so hard to break up with him for good. Like Potter's previous work, this is a high-concept romcom but with its Venice and New York setting and fish-out-of-water element, it promises to be even more cinematic. What's New, Pussycat? has been optioned by Ruby Films and Tiger Aspect, while Deb Kaplan and Harry Elfont, who wrote Made Of Honor and Leap Year, have optioned Calling Romeo.
Contact Lucinda Prain, Casarotto Ramsay & Associates
The Other End Of The World
(Vom Anderen Ende Der Welt)
Liv Winterberg
German publication: spring; 2011; DTV/Premium
The debut novel of German former producer's assistant Liv Winterberg, The Other End Of The World is set in late 18th-century England as 19-year-old Mary Linley escapes an arranged marriage and disguises herself as a man to accompany botanist Carl Belham as his assistant on a journey around the world. The story is inspired by expert botanist Jeanne Baret, the first woman to circumnavigate the world. Agent Astrid Poppenhusen describes the novel as a "historical romance… with two characters willing to fight for their dreams and their search for knowledge" and it will be given a high-profile publishing release next year.
Contact Astrid Poppenhusen, Piper & Poppenhusen
apoppenhusen@piper-poppenhusen.de
Pigeon English
Stephen Kelman
UK publication: March 2011; Bloomsbury
In arguably the most sensational publishing deal of the year so far, literary agent Jo Unwin at Conville & Walsh finalised multi-territory sales including the UK, US, China, Brazil and the major European territories on the debut novel from Stephen Kelman. Pigeon English is the poignant and funny first-person story of a naive young Ghanaian immigrant who gets a brutal lesson in life in the harsh environment of inner-city London. It has echoes of The Lovely Bones and The Curious Case Of The Dog In The Night-Time. Kelman, who grew up in a similar environment to the one in his novel, has written screenplays and two other novels and has been hailed as an exciting new voice in British writing.
Contact Nick Marston, Curtis Brown
Scream If You Want To Go Faster
Russ Litten
UK publication: February 2011; Random House
Set in the north-eastern English city of Hull, Scream If You Want To Go Faster is a multi-character narrative focusing on a motley assortment of people just as the biggest travelling funfair of Europe is about to pack up and head off to a new destination. Among the diverse cast that includes Polish plumbers, ex-cons and deranged taxi drivers are a six-year-old boy and a couple embarking on a doomed love affair. It is a book that at least one development executive is eagerly looking forward to reading. Hull-based Russ Litten comes from a background in journalism and TV and radio drama writing; Scream If You Want To Go Faster is his first novel.
Contact Jon Elek, AP Watt
Sixteen Shades Of Crazy
Rachel Trezise
UK publication: summer 2010; Blue Door
Rachel Trezise's next novel ­ about an English drug dealer who arrives in a small, parochial Welsh town and turns the place upside down - is already attracting interest from several film companies, as well as a well-known director, according to agent Sayle Screen. But the agents are holding off on options until publication. Trezise is an interesting writer who has made use of her troubled upbringing to give her books - including the semi-autobiographical In And Out Of The Goldfish Bowl (2000) which put the author on the 2002 Orange Futures List, and Dial M For Merthyr (2007), a travelogue about a young rock group from the Welsh town of Merthyr - an authenticity which has caught the eye of film-makers.
Contact Toby Moorcroft, Sayle Screen
The Stars In The Bright Sky
Alan Warner
UK publication: May 6, 2010; Jonathan Cape
With The Stars In The Bright Sky, Alan Warner revisits the irrepressible cast of his 1998 novel The Sopranos which followed a group of convent girls at loose in the city on the day of a singing contest. Now in their 20s, the young women get together for a reunion holiday abroad where wild times will be the order of the day ­ all delivered with Warner's pitch-perfect dialogue and characterisation. The award-winning Scottish novelist's Morvern Callar was filmed by Lynne Ramsay in 2002, while Michael Caton Jones has an option on The Sopranos and, given the crossover of characters with this forthcoming novel, film rights are tied up until August this year.
Contact Kirsty Mclachlan, DGA
kirsty@davidgodwinassociates.co.uk
The Terrible Privacy Of Maxwell Sim
Jonathan Coe
UK publication: May 27, 2010; Viking
Jonathan Coe's last novel, The Rain Before It Falls, saw the London-based author in a personal mood but his next, The Terrible Privacy Of Maxwell Sim, is a return to the social satire of his previous work.
A picaresque journey through the last decade, it follows Maxwell Sim as he struggles to come to terms with the workings of the modern world. Funny but also serious and poignant is how his agent describes the novel, which has been sold widely around the world. Coe is popular with film-makers - the prize-winning What A Carve Up! is under option to Big Talk Productions, The House Of Sleep has been optioned by Olivia Stewart at Three Rivers, and The Rain Before It Falls by Bill Kenwright Pictures, while 1970s-set coming-of-age tale The Rotter's Club was turned into a well-received BBC series in 2005. This one is likely to be high on producers' must-read lists.
Contact Peake Associates
The Thousand Autumns Of Jacob De Zoet
David Mitchell
UK publication: May 13, 2010; Sceptre
David Mitchell's intelligent and erudite writing has won him critical and commercial success, with readers captivated by his ambitiously complex, often multi-narrative novels, which include Ghostwritten (1999), number9dream (2001), the award-winning Cloud Atlas (2004) and coming-of-age tale Black Swan Green (2006). His next novel promises to be closer in style to number9dream and Black Swan Green in that it focuses on one character and a single narrative rather than interlocking stories. Set in 1799 in Japan, during a period when the country has been closed off from the rest of the world for more than a century, it's a tale of duplicity, love and murder while the world outside is changing for good. Mitchell's work has found favour with film companies in the past: Cloud Atlas and number9dream have been optioned for the screen, with the former in development with the Wachowski brothers, Warner Bros and director Tom Tykwer, the latter with Pipedream Pictures.
Contact Tally Garner, Curtis Brown
Whatever You Love
Louise Doughty
UK publication: June 3, 2010; Faber and Faber
An emotionally wrenching tale from Louise Doughty, Whatever You Love is the story of a woman whose desperation for revenge on the man who ran over and killed her young daughter sends her life and moral compass into tailspin. This is a tough book but its tortured female protagonist and the always compelling theme of retribution give it definite cinematic potential. Also a critic and broadcaster, Doughty's books include the blackly comic Crazy Paving (1995), psychological drama Dance With Me (1996), dark thriller Honey-Dew (1998), and Fires In The Dark (2003) and Stone Cradle (2006), both of which deal with Romany communities and draw on Doughty's own family history.
Contact Antony Harwood Ltd
White Crow
Marcus Sedgwick
UK publication: July 2010; Orion
Known for the dark themes that course through his fantasy fiction, Marcus Sedgwick has found fans with both his target teen market and older readers. His most recent book, 2009's Revolver, about gold prospectors in Alaska, has just been optioned (details were not available at press time) and he is also writing an original script with his brother for Amber Entertainment. Sedgwick's next novel, White Crow, is about a girl who is sent for the summer to a rundown seaside town where she meets a local girl and they discover stories about the town which would best be left buried, including some terrifying experiments with the afterlife undertaken by a 17th-century rector.
Contact Kirsty Mclachlan, DGA
kirsty@davidgodwinassociates.co.uk
White Heat
Melanie McGrath
UK publication: 2011; Pan Macmillan
The highly anticipated debut novel by journalist Melanie McGrath, this political/environmental thriller was one of hottest titles at the Frankfurt book fair last year, with several sales including Macmillan for the Commonwealth (excluding Canada) and Viking for North America. Such brisk business generated considerable interest from UK and US producers. Set in the Arctic, this is the first of a crime fiction series revolving around a female Inuit detective. It comes after McGrath's well-received memoirs, Silvertown (2002) and Hopping (2009), about her life in London's East End, and The Long Exile (2006) about the Canadian government's cruel resettlement of the Inuits in the 1950s. White Heat may well reignite film interest in the memoirs, which both have definite cinematic potential.
Contact Toby Moorcroft, Sayle Screen
You Against Me
Jenny Downham
UK publication: spring 2011; David Fickling Books
Following the astonishing success of her heart-wrenching debut novel, Before I Die (2007) about a teenage girl dying of leukaemia, there is plenty of heat behind London-based writer Jenny Downham's next novel. You Against Me is the story of the love affair between two teenagers from the opposite side of the tracks and the disturbing secrets behind both their families. Like Before I Die, the novel is likely to have a true ring of authenticity, thanks in part to Downham's background in community acting workshops with disadvantaged children. Before I Die is now being developed by Blueprint Pictures and Pathé Productions with Ol Parker writing the screenplay.
Contact Caroline Wood, Felicity Bryan
Literary Agency
Zombo: Can I Eat You Please?
Al Ewing and Henry Flint
UK publication: October 2010; Rebellion
A perennial favourite among graphic novel fans, the zombie gets a makeover with Al Ewing and Henry Flint's Zombo series, the second of which is now running in 2000 AD and which will be collected in graphic novel form in October. An irreverent gentleman zombie, Zombo crash-lands on the death world of Chronos where he comes up against a gang of Suicide Boys looking for a unique way to die to impress their contemporaries. Pop culture references abound in this new strip which has already become a fan favourite. Writer Al Ewing is relatively new to the comic world but has already made his mark on strips such as Dead Signal and Judge Dredd, while award-winning artist Henry Flint is a rising star who has made the crossover to the US comic scene with contributions on strips such as DC Comics' Haunted Tank and The Omega Men.
Contact Keith Richardson, Rebellion
keith.richardson@rebellion.co.uk
In the can: Tamara Drewe
Stephen Frears' forthcoming Tamara Drewe, starring Gemma Arterton, is adapted from the graphic novel by UK illustrator and writer Posy Simmonds. The story of a girl who returns to her small village and stirs up dark passions among the locals, the rights were optioned by Ruby Films and BBC Films in 2008. Tamara Drewe first appeared as a serial in the UK newspaper The Guardian, and the film version could spark interest in Simmonds' Gemma Bovery, another graphic novel that started life in the newspaper. Film rights are available though United Agents reports interest.
In the can: The Extraordinary Adventures Of Adele Blanc-Sec
Adapted by Luc Besson from Jacques Tardi's comic The Extraordinary Adventures of Adele Blanc-Sec, the film is about the titular Adele (Louise Bourgoin), an intrepid young journalist in early 20th-century Paris. It is released in France on April 14.
In production: Harry Potter And The Deathly Hallows I And II
Produced by the UK's Heyday Films and Warner Bros, Harry Potter was optioned in 1998, before it became a publishing sensation. Adaptations of the JK Rowling series have now earned more than $5.4bn at the worldwide box office. Harry Potter And The Deathly Hallows Parts I and II, the final two films in the eight-part franchise, are released at the end of this year and next summer respectively.
In the can: The Girl With The Dragon Tattoo
The first film of the Millennium trilogy of crime novels by late Swedish author Stieg Larsson, Niels Arden Oplev's The Girl With The Dragon Tattoo has to date grossed more than $90m. The second two films are currently rolling out across Europe. Scott Rudin and Sony Pictures have picked up English-language rights.
In post: Never Let Me Go
Based on the novel by Kazuo Ishiguro - whose The Remains Of The Day was adapted by Merchant Ivory in 1993 - Never Let Me Go was optioned by DNA Films in 2006. Produced by DNA, Fox Searchlight Pictures and Film4, the film stars Keira Knightley, Carey Mulligan and Andrew Garfield. Currently in post-production, the film was written by Alex Garland and is directed by Mark Romanek.