Dirs: Angus Macqueen, Guillermo Galdos. UK. 2014. 86mins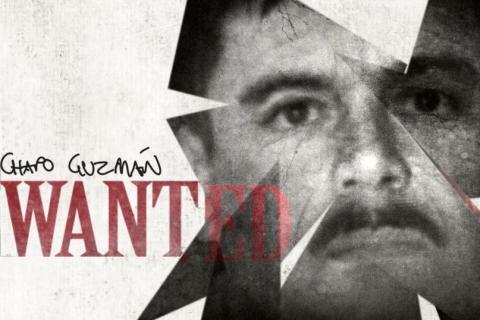 An absorbing delve into the life and times of one Joaquín Archivaldo Guzmán Loera (aka El Chapo…meaning 'shorty'), this smoothly made documentary is also the beneficiary of great timing – after more than 13 years on the run El Chapo, the leader of the biggest drugs cartel in history was captured in Mexico on February 22, meaning perfect for added promotional timing for the film's world premiere at SXSW.
The film takes a journey inside the gangs of Mexico – and as a highlight gets an interview with Shorty's mother.
A hastily put together fresh ending means that The Legend Of Shorty, co-directed by Angus Macqueen and Guillermo Galdos, is as up-to-date as possible, and makes the perfect introduction to a man whose criminal career is currently all over the news pages, and whose legend as a local folk hero sits alongside his reputation of a man who used bribery and violence to further his plans.
Considered the "most powerful drug trafficker in the world" by the US Department of the Treasury, El Chapo came from the poor rural community of La Tuna, Sinaloa in Mexico, worked the drug fields ad rose to work with the Guadalajara Cartel, overseeing drug smuggling and pioneering the use of underground tunnels to move into the US.
Captured and jailed in 1993 he was sent to a maximum-security prison in Almoloya de Juarez where allegedly associates brought in cash to bribe prison workers to aid his cushy life behind bars, and eventually escaping in 2001 just before he was due to be extradited to the US.
Filmmakers Angus Macqueen and Guillermo Galdos set out in Autumn 2012 to try and find Shorty, commenting that they believed the Mexican authorities knew where he was and could capture him they wanted. Their journey takes them from the US and into Mexico where they try and find contacts to get close to Shorty.
The film weaves together footage of the pair as they travel – often rather worried about their safety – through Mexico with interviews (including Michael Waldrop, DEA Special; General Jorge Olea, of the Federal police, the first man to have Shorty in handcuffs and Annabel Hernandez, freelance journalist who accused the Mexican government of aiding Shorty's rise to power), while also slipping in footage of Tyrone Power as Zorro from The Mark Of Zorro, and all accompanied by impressive specially composed songs by Jackson Scott.
It is an absorbing and fascinating film, tracing the life and career of a terrifyingly powerful man. To some he was Public Enemy No.1 and to others he is a Zorro like-figure, popular with the masses. The film takes a journey inside the gangs of Mexico – and as a highlight gets an interview with Shorty's mother – but in truth rather has its 'we will track down Shorty' bubble burst when the authorities capture him. This gives it a real newsworthy quality that may well aid sales, but diminishes its initial premise that two journalists aim to track down a mysterious drug lord.
Production companies: Two Four, Ronachan Films, Red Box Films, Frontline, WGBH, BFI
International sales: Protagonist Pictures, www.protagonistpictures.com
Producers: Simon Chinn, Andrew Mackenzie-Betty
Executive producers: Anna Miralis, Katherine Butler, David Fanning, Raney Aronson-Rath, Michela Giorelli
Screenplay: Angus Macqueen
Cinematography: Guillermo Galdos
Editor: Paul Carlin
Music: Jackson Scott