A string of high-profile deals in recent years made India look like it was shaping up to become Hollywood's financial saviour. But against a global climate of financial uncertainty, the territory's major players are turning their focus back onto their local market. Liz Shackleton reports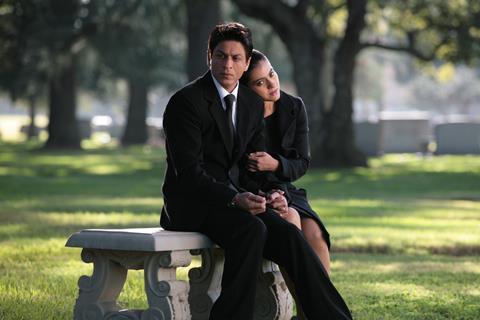 Just a few years ago, it seemed as if India's so-called corporates — the large financier-distributors which tower over an otherwise fragmented film industry — were among the most internationally minded film companies in the world. Not a market passed without news of another tie-up with a US studio or deal to finance an English-language film.
Tie-ups included UTV signing a two-picture pact with Sony and Will Smith's Overbrook Entertainment, Eros teaming with Lionsgate in a wide-ranging production and distribution alliance and also with Sony to co-invest in a slate of Hindi films, and Yash Raj Films teaming with Disney to co-produce computer-animated movies.
The corporates have also become partners for US companies looking to increase their presence in the Indian market — broadcaster TV18, which owns The Indian Film Company (TIFC) and distributor Studio 18, formed a joint venture with Viacom in 2007, spanning TV and film. Meanwhile Disney increased its stake in UTV to around 60%, though the Indian studio continues to act as an independent company.
Then, last year, came the largest deal yet: Reliance Big Entertainment's financing deal with DreamWorks, and separate pacts with 10 US star-led production companies, including Brad Pitt's Plan B Entertainment and Julia Roberts' Red Om Films. While the world was buckling under recession, it was easy to believe India might join the Middle East in filling the gap left by the withdrawal of the hedge funds and other sources of capital.
"Bets were made that have proven to be unrealistic two years later"

Sanjeev Lamba, Reliance Big Pictures
But India was not immune to the global downturn and also had to contend with problems of its own making. While Reliance is staying the course internationally, the other corporates are refocusing their energies on their local market and the co-financing of international projects has been put on the back burner — at least for now.
"I'd say we're focused on the domestic business and how to grow that internationally. We're not interested in being a film financier or investing like a hedge fund would," says Ronnie Screwvala, founder and chief executive of UTV Group. However, he adds that the company will explore co-producing with Disney, though the focus would be on local-language product.
Meanwhile Eros International chairman Kishore Lulla says any investment in Western production would likely be tied to its Mumbai-based VFX studio EyeQube. "If we were going to be working with the Hollywood studios, it would make sense to work together on VFX and they could do some of their work in India. But in general we don't have an appetite for risk, so would only do something that is risk-free."
Their caution is understandable as one-off investments outside a company's core market always carry an element of risk, though UTV was successful when it co-produced Mira Nair's The Namesake with Fox Searchlight, and despite negative reviews, M Night Shyamalan's The Happening, which it co-financed with 20th Century Fox, grossed a reasonable $163m worldwide.
"In general we don't have an appetite for risk, so would only do something that is risk-free"

Kishore Lulla, Eros International
Some of the other deals were scuttled by the financial downturn or the shifting priorities of the companies which signed them. No films have emerged from UTV's pact with Overbrook or Eros' deals with Sony and Lionsgate, and after co-producing one animation together, Roadside Romeo, Yash Raj and Disney have not greenlit any further projects. Another deterrent to such alliances is the difficulty of finding projects which can work in both India and in Western markets.
Overpriced product
But perhaps the biggest factor re-focusing the corporates on their local market is that they have been through a roller-coaster ride since 2008 when many of the deals were announced. Over the past few years, Bollywood has been widening distribution of its films and racking up record-breaking figures with titles such as 3 Idiots from Reliance, Fox Star's My Name Is Khan and UTV's Raajneeti. But many more films, including Kites and Raavan, also from Reliance, have been losing money.
Industry executives say this is because the big players, fuelled by stock-market capital and strong projections, overpaid for product which might have been profitable if acquired for the right price. "For people entering the business, a production pipeline is difficult to establish and the go-to model was acquiring films from producers on the outside," explains Sanjeev Lamba, CEO of Reliance's film production arm, Reliance Big Pictures. "We were seeing all the signs of growth — multiplexes, satellite value, the beginnings of a sell-through video business, expansion in international. That fed perception and bets were made that have proven to be unrealistic two years later."
Since the bubble burst 18 months ago, the corporates have been cutting back on acquisitions and claim to be paying more realistic prices for product. Most have also moved into co-producing with local outfits, rather than only doing acquisitions, to keep a handle on costs.
Meanwhile TIFC/Studio 18, which as a new player is not underpinned by a large library, is undergoing a complete restructure. The Viacom 18 joint venture recently announced it is considering a buy-out of TIFC which is part-owned by TV18 and listed on the UK's Alternative Investment Market (AIM).
The other corporates are also raising money closer to home — UTV has delisted from AIM and consolidated under its Mumbai listing, while Eros and PVR Pictures are also planning listings in India. Now recession is over, they cite the expansion of digital cinema, the recovery of India's satellite broadcasters and the emergence of video-on-demand revenue as reasons to be bullish.

"Given the problems Hindi cinema encounters with DVD piracy, there's plenty of optimism about the impact of new delivery systems. Also in countries such as the UK, US and Australia, younger diaspora audiences tend to be tech-savvy and will be among the first to wholly embrace digital platforms. The biggest challenge is the practice of giving Indian broadcasters any exclusive overseas TV rights to air on specialist Hindi channels, as it shuts out other broadcasters."
Stuart Ford, CEO, IM Global
Once the market picks up again, it is likely to attract companies from other sectors. India has other industrial conglomerates, almost in the same league as Reliance, and broadcast groups which have invested in film, though their focus has always been on local-language product. The Mahindra group launched a movie arm, Mumbai Mantra, in 2008 though it has been quiet of late, while the Hinduja group announced earlier this year that it would invest $55m in the content business. However neither of these industrial and financial services giants has made anything close to the commitment that Reliance has made to the film business.
Among the local broadcasters, Sahara One and Zee Entertainment also have movie divisions. Again, neither has shown an appetite for international production though this could change. "It's still an avenue we're to explore but the earning potential is an accepted fact as the international market these productions cater to is larger than that for a Hindi film," says Deepak Segal, head of Sahara One Motion Pictures.
So it is likely the Indian studios' interactions with the West will depend on their rate of growth relative to their domestic market. If projects expand in scale to the point where it is not possible to recoup from India and the diaspora, they may consider returning to international English-language films. But for the next year or so, the Indian film industry will be kept more than busy at home.