Shooting is currently underway in Canada on Pascal Laugier's English language debut, The Tall Man, a mystery thriller starring Jessica Biel.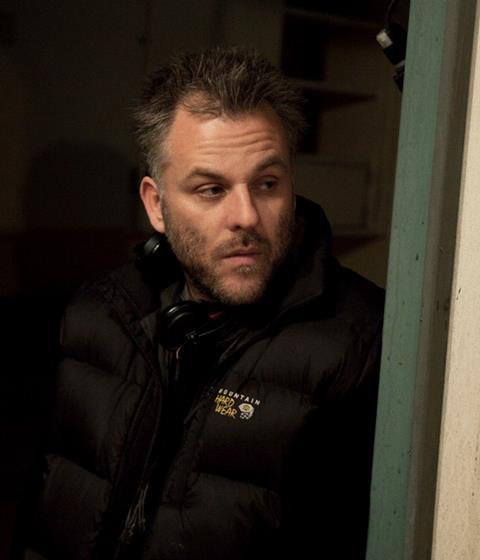 Synopsis: Jessica Biel stars in this suspense thriller about a woman trying to track the figure of The Tall Man who has kidnapped her child.
Director: Pascal Laugier
Writers: Pascal Laugier
Producers: Lionel Uzan of SND (France) Clement Miserez of Radar Film (France) and Kevin DeWalt of Minds Eye International (Canada)
Cast: Jessica Biel
Budget: $15m
Financing: SND, pre sales to Alliance Films in Canada, tax credits from British Columbia and Saskatchewan, Canadian federal tax credit.
International Sales: SND
Distribution: SND (France), Alliance Films (Canada)
Language: English
Filming location: Nelson,Canada
Status: Production
Release date: Autumn 2011
Pascal Laugier's third feature − following the 2004 House Of Voices and the 2008 horror Martyrs − is a suspense thriller starring US actress Jessica Biel, which is currently shooting in the small town of Nelson in Canada. It is the French writer/director's English language debut feature. So how is he coping with the transition?
"It's not that difficult because it was always supposed to happen in North America. I wrote it in French but it was a very natural process because I heard the movie in my head in English," says Laugier. "But as a French movie buff, of course it is a challenge to come to work with someone of the caliber of Jessica Biel, an American star with a North American crew. Once in a while I step back and think whoa…you are realizing a childhood dream!"
Laugier had originally been developing a remake of a 70's French movie with Clement Miserez of Radar Films and Lional Uzan of SND, who signed on to work with the French director after being impressed by his two previous features.
But when that project fell through, Laugier showed them the script for The Tall Man, about a woman whose son has been kidnapped, which he had written several years before.
"It belonged to another producer, who wanted to shoot the movie in French. So I went to this guy and asked him if I could buy the rights to make the film in English and he agreed. And one year later we are shooting the movie, " says Miserez.
When it came to finding a partner in North America, Miserez turned to Kevin DeWalt of Canadian conpany Minds Eye Entertainment, who he had already co-produced the 2009 film Walled In with. "Since the beginning, we were thinking we wanted to do this as a French Canadian movie and Canada was very close to what Pascal had in mind," explains Miserez.
With The Tall Man qualifying as an official Canadian-French co-production, the producers have been able to benefit from the Canadian tax break system. The arrangement seems to be working well for all parties. "It's almost impossible to finance a movie of this level without co-producing with Europe or another country. That's been quite a shift for us, but it's great because we share the risk and the rewards," says DeWalt, who set up his company in 1986 making commercials, before moving into features in the 90s.
"It's quite a new thing for France, they realise that this is an opportunity to do an English language movie that still qualifies as French, but they can sell it to the rest of the world," adds DeWalt.
Finding the right location for the shoot was a key part of the preparation, with the team trawling through thousands of photos of different towns in Canada to try and find the place that most coincided with Laugier's vision, before finally settling on the isolated town of Nelson in British Columbia.
"There are only two roads into town, so you can imagine that has been a bit of a challenge in terms of bringing crew and equipment in. But it's such a beautiful place, it makes it well worth it," says DeWalt.
When it comes to the look and feel of the film, Laugier says that he has taken inspiration from author Stephen King. "It's a film set in autumn in North America and it's very linked to a Stephen King-type atmosphere…trying to combine elements of fantasty/suspense with real people – the social Americana – you typically find in Stephen King's books."
SND are currently tempting buyers with a teaser at AFM, and Uzan is confident that the film will have international appeal, thanks to the star power of Jessica Biel and the directing skills of Laugier.
"Pascal is someone who really understands what a commercial movie is. But he has also got a voice. So I think the mix of the film should provide a film that is easy to sell from a distributor's point of view," says the producer.
Going forward, Uzan is keen to bring more French directors to the international marketplace. "We find many talented directors in France who don't fit with French speaking movies, which are often comedies. For Pascal, this is a good transition, rather than just jumping into the Hollywood system, where the creative control is not so obvious," says Uzan.
With an international career beckoning, will Laugier be turning his back on France for good? "I still would love to shoot a film in my country, but it hasn't happened yet. My tastes don't make me the regular classical French director. I am more driven by dark films, thrillers, horror films and it is very difficult to drive films to the French market when you have my tastes."