Dir: Nicolas Carreras. Argentina. 2011. 95mins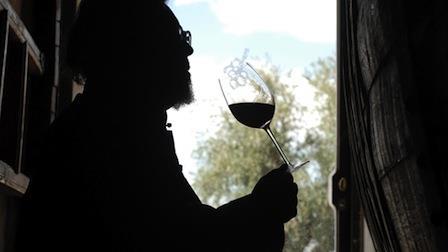 The Ways Of Wine (El Camino Del Vino) is an intriguing blend of fact and fiction…a docudrama the allows a journey through the wonderful world of wine as seen through the eyes of superstar sommelier Charlie Arturaola who – for the premise of the film – unexpectedly loses his palate and is forced to rediscover his sense of taste.
The strength of the film is the charismatic Charlie Arturaola.
Arturaola is a real larger-than-life character, and his journey through the world of wine – from vineyards to tasting events and from the most expensive of fine wines to local reds – is a fascinating journey, given even more poignancy as he deals family issues as well as his troubling sense of taste.
For the purpose of the film, Arturaola arrives in Mendoza, Argentina, to take part in the Masters of Food and Wine event, but unexpectedly loses his sense of taste. Of course in reality he doesn't – the device simply allows the film's director Nicolas Carreras to send Arturaola on – as the film's production notes state – a "spiritual and sensual wine tasting journey to recover his palate".
From the grand vineyards and their cellars containing hundreds of bottles of classic wines through to small wineries, Arturaola gamely tries his hand amongst the vines and talks with the great and good of the Argentinean wine industry. His journey eventually takes him to his birthplace and a moving scenes that deal with his troubled relationships with both his father and his son.
The strength of the film is the charismatic Charlie Arturaola, who flits between grand events and modest functions, and from fine wines to rough reds with a genial ease, switching languages at ease and usually with a twinkle in his eye. Also strong is his real-life wife Pandora Anwyl, with their irregular skype conversations the highlights of the film.
There are times when the 'storyline' feels too forced and grates uneasily with the fictionalised documentary structure, but Carreras smartly keeps things moving at a smart pace, and luckily there is always another bottle of wine to open. Lovers of wine will enjoy its relish for life and wine and even non-drinkers will be impressed by Charlie Arturaola sheer energy and charm.
Production companies: Subterranea Films SRL, Cactus Cine, Latte SRL, Ramino Navarro
International sales: Shoreline Entertainment
Producers: Christoph Behl, Tomas Cohen, Juan Francisco Di Nucci
Screenplay: Nicolas Carreras, based on an original idea Nicolas Carreras and Ramiro Navarro
Cinematography: Esteban Perroud
Editor: Sebastian Carreras
With: Charlie Arturaola, Michel Rolland, Pandora Anwyl, Donato de Santis, Andreas Larsson