Dir/scr: Musa Syeed. 2012. India-US. 82mins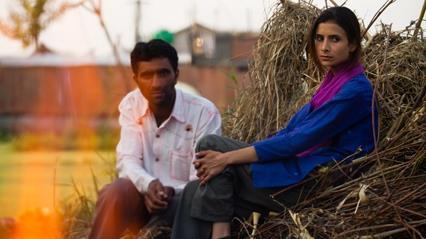 Political, ecological and romantic awakening intermingle in Musa Syeed's lyrical neorealist feature debut Valley Of Saints, named for the Kashmiri region where the film takes place. Set during a period of revolutionary turmoil, where real-life protesters are seen clashing with the authorities, the film introduces us to young boatman Gulzar and his friend, Afzal (both played by authentic non-professional actors), who are trying to escape the violence and go abroad to seek a better life than paddling tourists along the country's famous Dal Lake.
The film is less about political unrest than environmental distress.
Premiering in Sundance's World Dramatic Competition, where it co-won a special prize for films with a scientific theme, and also playing in Rotterdam's Bright Future section, Valley Of Saints is a capable, though slight account of a young man's coming of age.
Beautifully photographed on Dal Lake and light on plot, the film may be considered a curiosity for its intimate glimpse into the disputed Kashmir region, which has long sought independence from its neighbors. Festival slots and broadcast spots with an interest in the area are likely.
But ultimately, the film is less about political unrest than environmental distress. Gulzar meets and quickly becomes enamored with Asifa, a Western-trained Kashmiri female scientist, who is studying the effects of pollution on the local waters. While their budding relationship strains Gulzar's friendship with his buddy Afzal, it doesn't amount to any concrete romance.
Rather, the film eschews major dramatic moments for subtle reconciliations, between the two friends, and quiet revelations, in which Gulzar realizes he will stay to make his home a better place.
Production companies: Peerwar Pictures
International sales: Traction Media, www.traction-media.com
Producer: Nicholas Bruckman
Cinematographer: Yoni Brook
Production Designer: Altaf Mehraj
Editor: Musa Syeed, Mary Manhardt, Ray Hubley
Music: Mubashir Mohi-ud-Din
Website: http://www.valleyofsaints.com/
Main cast: Gulzar Ahmad Bhat, Mohammed Afzal Sofi, Neelofar Hamid