ScreenDaily brings you the weekly international box-office news.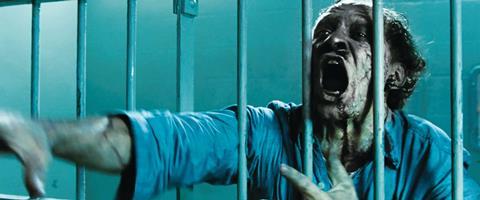 Pleaseclick herefor full international chart.
Genitori & Figli
Italian production Genitori & Figli began its overseas run in the top ten of Screen's international chart after a strong local debut that placed it top of its home market, ahead of fellow newcomer Warner Bros' Invictus ($2.6m from 418 screens) and Fox International's Avatar ($2.58m from 310, after seven weeks.) Distributed through FilmAuro, Giovanni Veronesi's comedy grossed $4.2m from 471 screens, recorded the week's highest average with $9,000 a screen.
Warner Bros's Oscar-nominated biopic The Blind Side enjoyed a significant lift in weekend takings thanks to a number one opening in Australia, where it generated $2.3m from 221 screens, posting a strong screen average of $10,500. Overall the sports drama added $2.8m to its total gross, which now stands at $3.8m. The Blind Side, which stars Sandra Bullock, Quinton Aaron and Kathy Bates, reaches the UK on March 12, followed by Germany on March 25.
Paramount Picture International's The Crazies opened in third place at the UK box office, behind Avatar and PPI's own release of The Lovely Bones. The remake of George A. Romero's 1973 horror grossed $1.8m from 345 screens in the territory, placing Breck Eisner's film in 28th place in the chart. The film reaches Russia, Mexico and France on March 18, April 23 and May 12, respectively.
Eyyvah Eyvah/ Veda
A brace of Turkish film debuted internationally this week, with UPI's Eyyvah Eyvah placing 27th and Tiglon's Veda 33rd in Screen's chart. Eyyvah Eyvah, a comedy from director Hakan Algül, grossed $1.9m from 416, while Zülfü Livaneli's historial drama, Veda, took $1.3m from 300 screens.