"I still don't know why he wanted the job."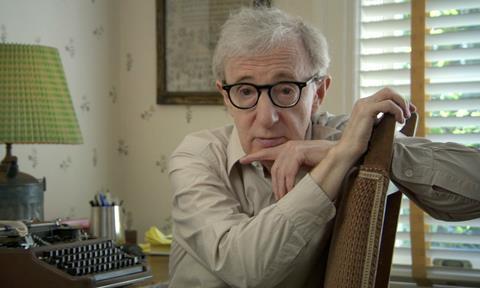 Woody Allen's review of Donald Trump's presidency so far? 0 stars.
The Oscar-winning filmmaker, who directed Trump in 1998 comedy Celebrity, has called the US president's tenure to date "chaos" during an interview with BBC radio this morning.
The director expressed puzzlement at his fellow New Yorker's campaign to become president in the first place.
"I still don't know why he wanted the job. I never felt it was up his alley," commented Allen, who said that he used to bump into Trump every now and then at sporting and cultural events.
"It never occurred to me that he would win the presidency or that he was even interested in politics. There was never any hint of that."
It hasn't turned out well, according to the Annie Hall director.
"Right now we're in chaos. We have chaos in the capital. The administration isn't running properly; it isn't functioning well."
During Trump's cameo in Celebrity the then-businessman deadpans that he is planning on buying New York's St Patrick's Cathedral in order to rip it down and build "a very very tall and beautiful building". The Cathedral is a few blocks from Trump Tower.
Trump's numerous film and TV cameos also include Home Alone 2, Zoolander and The Fresh Prince Of Bel Air.
Upcoming
Allen was talking to the BBC ahead of his jazz performance at London's Royal Albert Hall.
The director and his troupe the New Orleans Jazz Band will perform the one-off show in early July.
"It's ironic to me that a musician of my awful dreadfulness could be appearing at Royal Albert Hall," he quipped.
Allen's next movie, the 1950s drama Wonder Wheel, starring Kate Winslet, Justin Timberlake, Jim Belushi and Juno Temple, is scheduled for release this year.
Partly set at a Coney Island resort, the Amazon-backed film is expected to be the most digitally-enhanced of Allen's movies to date.
However, the director, who still uses a type-writer to fashion his scripts, admitted that he struggles with new technology:
"I don't have a camera or a tape recorder…if I have a problem with the TV I need to get my wife to fix it."
Despite his aversion to new technology, the prolific filmmaker, who has made one film every year since the early 1980s, doesn't anticipate a slow-down in his movie-making output:
"It's not intentional. That's what I do. That will eventually end. Either I'll drop dead of a heart attack or I'll be too sick to work or backers will decide they don't want to invest in my movies but I guess I will keep making films because when I finish a film I have a number of other ideas."