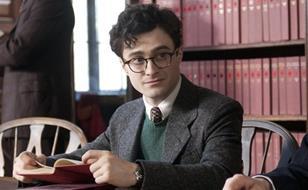 Given the gap between first auditioning for the role and the completion of the film, Kill Your Darlings could almost be considered a passion project for Daniel Radcliffe.

Denis Villeneuve delivers a harrowing child-abduction tale in Prisoners. He tells Jeremy Kay about the film's complex morality and why Hugh Jackman was the right actor to play Keller Dover

After hit Why Don't You Play In Hell?, director Sion Sono tackles hip-hop and gangs with manga adaptation Tokyo Tribe. Jason Gray visits the set.
From the challenges of shooting on a remote Scottish island, to finding a window in Damian Lewis's busy schedule, Nicky Bentham talks to Maria Sell about producing period love story The Silent Storm.

Singaporean director Anthony Chen hits close to home by drawing on childhood memories for his debut feature, Ilo Ilo.
Oscar-winning documentary-maker Alex Gibney had recorded 200 hours of footage for his Lance Armstrong film before the doping allegations hit. He tells John Hazelton about rolling with events.

The upcoming European Film Awards (Dec 7) will celebrate the diversity of European film-making, thanks to a voting body that refuses to follow the crowd. Louise Tutt looks at this year's contenders

With effects-heavy films more visible than ever and films across the board including more individual visual-effects shots, John Hazelton surveys this year's crowded field of awards contenders

As the Film Policy Review is being examined again, Panel leader Chris Smith and BFI chief executive Amanda Nevill talk about progress made since 2012.

The third edition of ScreenSingapore and the Asia TV Forum & Market brings pan-Asian buyers and producers together.
pause slideshow

Previous

Next