Tracker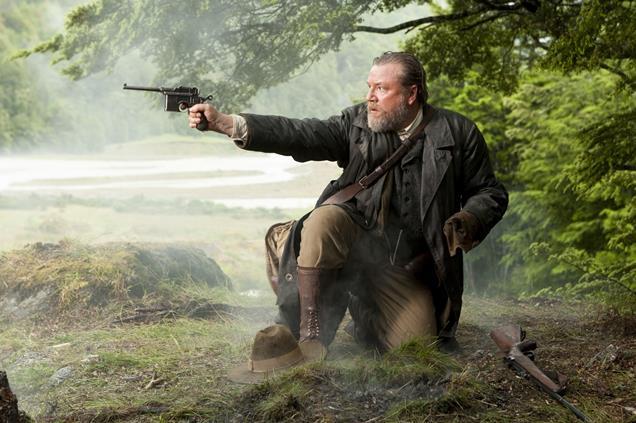 Dir: Ian Sharp. UK-New Zealand.  2010. 102mins
Natural enemies mature into unlikely allies in Tracker, a handsomely mounted adventure set in the New Zealand of the early twentieth century. The natural beauty of the islands is one of the film's strongest assets along with the seasoned professionalism of stars Ray Winstone and Temuera Morrison whose solid performances help to compensate for Nicolas Van Pallandt's intermittently clunky script and pedestrian direction from industry veteran Ian Sharp.
There are echoes of classics like The Defiant Ones and Hell In The Pacific in Tracker.
Lacking sufficient strong elements to encourage intense interest from international theatrical distributors, the sincere, old-fashioned Tracker might find a warmer welcome further down the line in ancillary markets.
Set in the immediate aftermath of the Second Boer War, Tracker is a story of two victims of British colonialism. Arjan Van Dieman (Ray Winstone) is a widowed Afrikaaner farmer who arrives in New Zealand claiming to be in search of a fresh start. When innocent Maori whaler Kereama (Temuera Morrison) is accused of murder he takes flight. Van Dieman joins the hunting party, hoping to claim the 100 guineas reward for his capture.
The manhunt proceeds through forests and mountains as Van Dieman breaks away from the British military and grows to respect the resourcefulness of his quarry. He eventually captures Kereama but starts to discover common ground in their mutual hatred of the British.
There are echoes of classics like The Defiant Ones and Hell In The Pacific in Tracker and a flavour of the flinty Anthony Mann/James Stewart westerns made at Universal in the 1950s. Wearing a flowing overcoat and a wide-brimmed fedora and sporting a silvery beard, Winstone looks like a latterday Orson Welles but brings a gruff charisma to the role of the embittered, taciturn Van Dieman and manages to sustain a credible accent for the duration of the film.
Temuera gives a lively reading of Kereama and his refusal to believe in the possibility of British justice. The seesawing manner in which each man gains the upper hand over the other is entertainingly handled if repetitive but the plot does provide a couple of final reel twists that elevate an otherwise predictable tale. As the two men refuse to become victims of their past, the film achieves a genuinely satisfying conclusion.
Van Pallandt's screenplay also deserves some credit for ensuring that not all the British are one-dimensional colonialist villains; Gareth Reeves Major Pritchard Carlyle is shaded with a sense of decency, fair play and understanding of the damage his country has wreaked upon the world.
Matthew Gough's overenthusiastic sound work tends to make every punch thrown in anger resemble a 1970s kung fu movie soundtrack but Harvey Harrison does a fine job of filling the screen with the rugged majesty of New Zealand making the country feel like an extra character in the tale. The film may have its flaws but it will certainly leaves audiences wanting to visit the locations.
Production company: Eden Films
International sales: Independent Film Sales
Producers: David Burns, Trevor Haysom
Executive producers: Stephanie Pettigrew, Sue Cook, Gareth Wiley, Richard Fletcher
Screenplay: Nicolas Van Pallandt
Cinematography: Harvey Harrison
Production designer: Rick Kofoed
Editor: Sean Barton
Music: David Burns
Main cast: Ray Winstone, Temuera Morrison, Andy Anderson, Gareth Reeves, Mark Mitchinson