Dir/scr: Keiichi Kobayashi. Japan. 2011. 113mins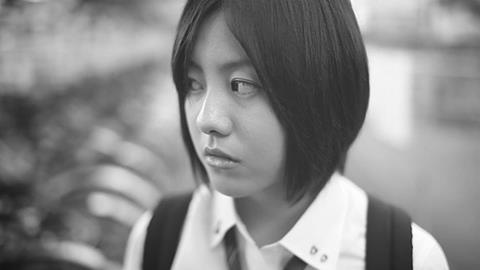 That old favourite the 'coming-of-age' story is dusted off to impressive effect in the entertainingly raw new Japanese film About The Pink Sky (Momoiro sora o) as it charts the efforts by quirky high schooler Izumi (Ai Ikeda) and her attempts to reunite a wallet she finds containing 300,000yen (in the region of $4,000) to its rightful owner.
It is a quirkily melodramatic story set against the most mundane of backdrops.
Presented in black-and-white – but with a smart burst of colour at the closing credits – it is a thoroughly watchable and increasingly engaging indie Japanese film, driven forward by a confident and engaging performance by Ai Ikeda.
Izumi'shobby is rating newspaper articles based on her own notion of how positive they are, which has a link into the story as it develops. When she first finds the wallet she decides the money must be dirty, and decides to lend some to an impoverished old fisherman.
But her friends eventually convince her to return the wallet to rich kid Sato (Tsubasa Takayama), who thankfully for the plot happens to be something of a looker. But since some of the money is gone, he pressures Izumi and her friends to write material for a "good news" newspaper he's publishing to cheer up friend who is in hospital.
It is a quirkily melodramatic story set against the most mundane of backdrops – which Kobayashi emphasizes by the use of black-and-white, though the title playfully refers to the colour of smoke a particular piece of wood gives off when it is burned – and while the story meanders rather than grips it is the background of the lives and circumstances of the characters that is of most interest.
Kobayashi has a background in music video, which helps his easy sense of style but doesn't really do much for providing a cohesive story. But he is a talented filmmaker and certainly worth watching.
Production company: Michaelgion
Producer: Hiroshi Harada
Main cast: Ai Ikeda, Ena Koshino, Reiko Fujiwaea, Tsubasa Takayama, Hakusyu Togetsuan