Dir/scr: Ridha Behi. Tunisia. 2011. 85mins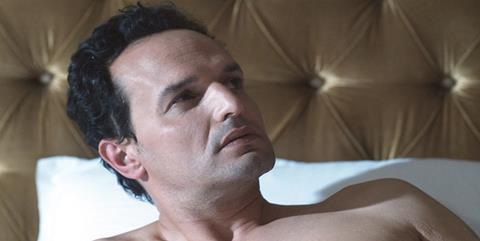 Always Brando is a strange hybrid of a film. Tunisian filmmaker Ridha Behi met with Brando to plan a film project together but Brando's death in 2004 meant the project collapsed…now seven years later he has put together a film that takes in reminiscence and musings on the state of cinema, with a little hero-worship on the side. It is an intriguing and at times fascinating film that my get attention from Brando fans, though most likely seems destined for a life on the festival circuit.
It is a clumsy structure that works intermittently.
The premise is that Behi, who is a card-carrying Brando fan, met a young Tunisian actor named Anis Raache who he felt bore a striking resemblance to Brando, and so he wrote a script tailored for 'the two Brandos'.
He finally got to pitch the project to Brando, but his death put paid to plans, so Behi re-conceived the project into a film that sees him ruminating about himself and his meetings with Brando, all interwoven with footage from Brando's film archive and the narrative film that posits Anis (played by Raache, who looks a little like Brando, mainly due to a similar shaped nose) as a good-natured small-town man who is corrupted by Western filmmakers who hire him in the lead in a film about Atlantis.
It is a clumsy structure that works intermittently – the notion of Hollywood attitude to portrayal of Arabs on the screen is pertinent but hardly original – but eventually adds up to a film more than a little confused as to what is about…especially as Brando himself (used so clearly in the title) fades into the background.
Production companies: Alya Films, Hamzeh Mystique Films, K. Lazaar Foundation
International sales: Shoreline Entertainment, www.shorelineentertainment.com
Producers: Ziad H. Hamzeh, Ridha Behi
Executive producer: Abdelaziz Ben Mlouka
Cinematography: Martial Barrault
Editor: Kehena Attia
Production designer: Toufik Behi
Music, Lutfi Bochnak, Nicola Piovani, Jean Claude Petit
Main cast: Anis Raache, Christian Erickson, Lotfi Al Abdelli, Soufiene Chaari, Souhir Amara