Dir/scr: Joanna Hogg. UK. 2010. 114mins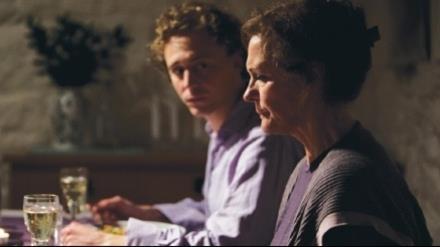 Joanna Hogg's follow-up to her acclaimed 2007 debut Unrelated is an impressively staged and impressively understated drama about a middle-class family for whom communication is painful and affection awkward. It is a slow-burner as the family goes though the turmoils and tension of holiday with rifts gradually appearing and fracturing the appearance of a family at one with itself.
Amusing and insightful to watch.
Her growing reputation as a talent-to-watch should help attract attention to the film, while lead Tom Hiddleston is in the process of securing other key roles. Buyers will want to take a look, while other festivals will also be interested.
Filmed on the beautifully stark Tresco, one of the Scilly Island's off the Cornish coast, it is amusing when dealing with the manners and attitudes of the middle-class family, though ultimately never quite succeeds as a powerful piece of drama with its leisurely pace lacking bite at times. The film premiered at the London Film Festival, with a UK release set for later in the year.
Siblings Edward (Tom Hiddleston) and Cynthia (Lydia Leonard) join their mother at a rented house on the island for a brief family get-together before Edward heads off on an extended volunteer trip in Africa. He would rather his girlfriend were there (but his mother insists on a 'family-only' holiday), while the father is due to join them in a few days.
Edward is a genial chap, all floppy-hair and good manners, and finds himself drawn to the house's cook (Amy Lloyd), and to the annoyance of his sister insists in trying to help her clear the table and chat to her in the kitchen. Cynthia is generally sarcastic about everything, and in one memorable scene storms out of the house in anger (in truth she is the most interesting character though not enough time is devoted to her), while the mother simply gets more and more upset as the father calls every day to explain why he is not going to join them.
To be honest you can't blame him. As a group on holiday they are little fun…in the film's most delicious scene they struggle to find the right table to sit in at an empty restaurant where Cynthia causes deep embarrassment by complaining about her food. A classic family holiday moment…
While Archipelago is occasionally amusing and insightful to watch, it is let down by the rather clichéd middle-class characters and lack of real drama. And while Hiddleston and (especially) Leonard are impressive as the bickering siblings, the rest of the cast don't really deliver and drift through the story rather than really gripping it.
Cinematography by Ed Rutherford is constantly impressive, using natural light and embracing the windswept bleakness. Apparently Hogg shot the film in order, with the cast living on location for the duration of the shoot, which does help build the sense of location and family. In the end, though, while it is well crafted and deftly insightful the tensions of a middle-class family holiday never really take hold.
Production company/sales: Wild Horses Film Company, www.wildhorsesfilms.com
Producer: Gayle Griffiths
Executive producers: Edward Charlton, Kiyoshi Nomura
Cinematography: Ed Rutherford
Production designer: Stephane Collonge
Editor: Helle le Fevre
Main cast: Tom Hiddleston, Kate Fahy, Lydia Leonard, Amy Lloyd, Christopher Blake