Dir/scr: Basil Da Cunha. Portugal. 2013. 95mins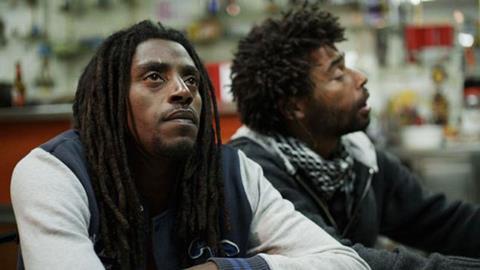 The street gang story is a standard film genre around the world, and while debut director Basil Da Cunha's Lisbon-set film offers a grim and gritty alternate view to a city most often seen picture-postcard style, and while it coasts along with a certain energy Ate Ver A Luz ends up being rather too familiar and haphazardly performed to be overly memorable.
While the ghetto setting is powerful, the story is never particularly original.
Set against the remarkable backdrop of the Cap Verdean community of Reboleira, a ghetto just outside Lisbon, the film is shot vaguely documentary style, largely improvised with a vibrant cast of non-professionals. It will certainly intrigue festivals given its energy and backdrop, but sales will be niche rather than mainstream. The film screened in Directors' Fortnight at Cannes.
The film – which roughly translates as 'Until You See The Light' – is loosely based about a complex series of drug deals that go wrong, mistrustful and double-crossing gangsters and a dash of violent revenge, but while the ghetto setting is powerful, the story is never particularly original
The nominal 'hero' is Sombra (Pedro Ferreira), fresh out of prison engaged drug dealing and who owes Olos (Joao Veiga) money. He caught up in a row about stolen cash, with the film following his attempts to get the money and stay alive. Sparky side characters include Olos' muscle-bound, one-armed sidekick, Nuvem (Nelson da Cruz Duarte Rodriguez) and a fire-breathing witch doctor (Jose Zeferino da Cruz).
As with The Sopranos and other similar gangster films, much of the film is taken with footage of the gangsters hanging out, posturing and shouting abuse, and while Basil Da Cunha's debut film may well catch the nuances and language of these Lisbon thugs perfectly that doesn't make it absorbing of overly fascinating.
Production company: Box Productions
International sales: Urban Distribution International, www.urbandistrib.com
Producer: Elena Tatti
Cinematography: Patrick Tresch
Editors: Renata Sancho, Basil da Cunha, Emilie Morier
Production designer: Carlos Baessa De Brito
Main cast: Pedro Ferreira, Joao Veiga, Nelson da Cruz Duarte Rodrigues, Paolo Ribeiro