Dir: Pernilla August. Sweden/Denmark/Finland. 2010. 94mins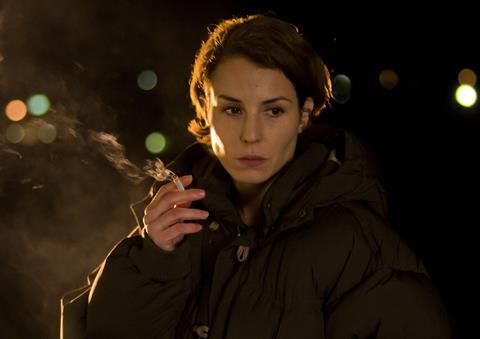 It would be easy to dismiss Swedish actress Pernilla August's directorial debut, which premiered in Critic's Week at Venice, as another piece of Scandinavian miserablism. But this story of a grown-up daughter who is forced to confront the alcoholic mother that she had cut all ties with is such a powerful drama, so grittily and convincingly carried by its faultless cast, that it's a piece of Scandinavian miserablism we need to make a place for.
Though it takes us into some pretty grim territory, August's first feature also knows how to leaven the despair with hope.
The film's chances of finding a small berth on the arthouse circuit outside of Nordic countries will be lifted by Beyond's dramatic focus, actress Noomi Rapace, who turns in a blistering performance here. Swedish actress Rapace was put on the international radar by the role of Lisbeth Salander in the Millennium trilogy of films, beginning with The Girl with the Dragon Tattoo. And while this is a far less commercial prospect than those Scandinavian blockbusters and international multiplex crossovers, Rapace's current high profile will do Beyond no harm.
Rapace is Leena, an attractive thirty-something mother with a loving husband, Johan (played by her real-life husband, Ola Rapace) and two well-adjusted, affectionate young daughters. One day she gets a phone call from a hospital in the distant Swedish town where she grew up, to tell her that her mother Aili (Maenpaa) is dying, and would like to see her before she goes.
It soon becomes clear that Leena has cut her mother entirely out of her life; her daughters don't even realise they have a maternal grandmother. Johan talks a shocked, angry and reluctant Leena into doing her duty, and the family set off across country.
The current day story is paralleled by a series of flashbacks that gradually explain Leena's anger. We see her mother and father Kimmo (Virtanen) as young parents themselves, moving in to a working class housing estate with young Leena (Tehila Blad) and her brother Sakari (Junior Blad).
Kimmo, a Finnish immigrant who speaks imperfect Swedish, can be charming, but he's an alcoholic, a wife-beater and a domestic tyrant, and Aili drinks too to console herself for the dependent masochistic mess she's got herself into. Leena is forced to be mother to Sakari and keep up some pretence of normality at school and with the neighbours.
The flashbacks work as more than just backstory explanations; parallels between then and now aim to teach how difficult it can be to shake off the traces of an abusive past, even in modern, united, loving families. Though it takes us into some pretty grim territory (and though Leena's pent-up anger does get a little one-note at times) August's first feature also knows how to leaven the despair with hope – partly through the emotional counterpoint of the soundtrack music, which alternates sombre Mahler-esque chords with lighter classical piano melodies. A subplot involving the young Leena's swimming lessons also acts to provide some release, associating water with the girl's emotional cleansing and will to survive.
Production companies: Kamoli Films, Blind Spot Pictures, Nordisk Film, Film i Skane, SVT, Nordsvensk Filmunderhallning 7
International sales: Trust Nordisk, www.trustnordisk.com
Producers: Helle Ulsteen, Tero Kaukomaa, Lone Korslund, Mikael Frisell, Ralf Ivarsson, Gunnar Carlsson, Lars Nilsson
Screenplay: Pernilla August, Lolita Ray, based on the book by Susanna Alakoski
Cinematography: Erik Molberg Hansen
Production designer: Anna Asp
Editor: Asa Mossberg
Music: Magnus Jarlbo, Sebastian Oberg
Website: www.heppfilm.se/beyond
Main cast: Noomi Rapace, Ola Rapace, Outi Maenpaa, Ville Virtanen, Tehila Blad, Junior Blad